Jan. 12 I went to Zaphod's for the first of Mocking Music's two-night birthday celebration: The lineup was supposed to be
Fucked Corpse
shouter M. , Black Actors and Daiquiri, but the Actors couldn't make it and Davey Quesnelle, who is also in the Corpse, was conspicuously absent. I did ask FC man M. Carruthers about the absence, but I can't say whether it was the honest truth - particularly since his explanation worked in his dancing naked to Led Zeppelin at a party ("That's true - there's video" said Mocker Calum). Whatevs! Here's some pictures of screaming and cake.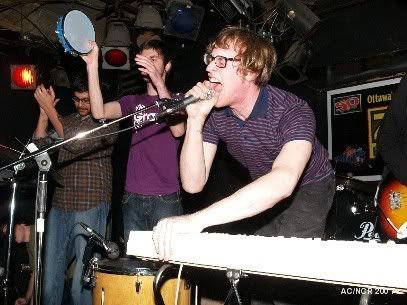 More clapping and yelling!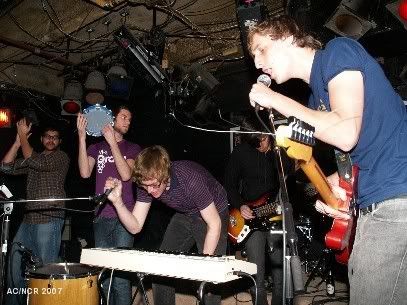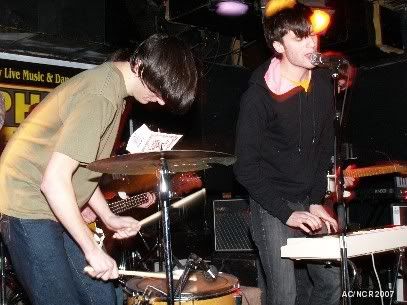 Fucked action!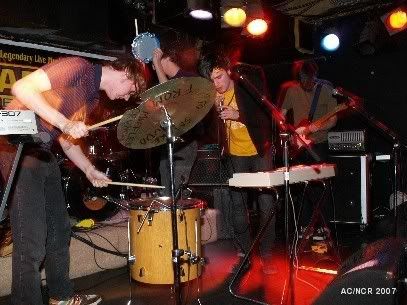 Autoharp action!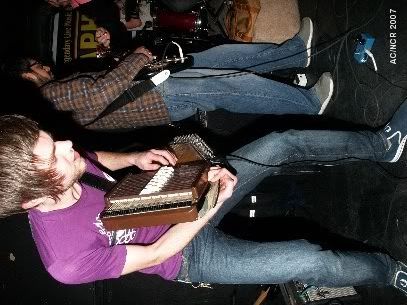 Shub! And some birthday cake.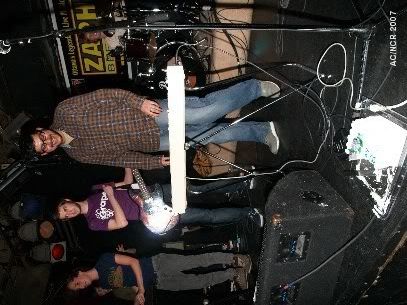 Craig and Tobey play with each other. Ira keyboards stoically.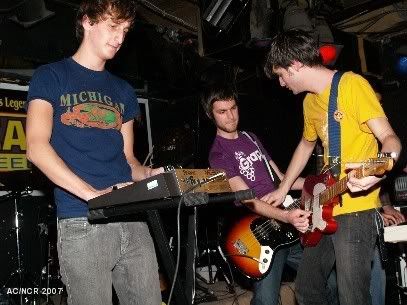 Some rambunctious drumming from Geoff.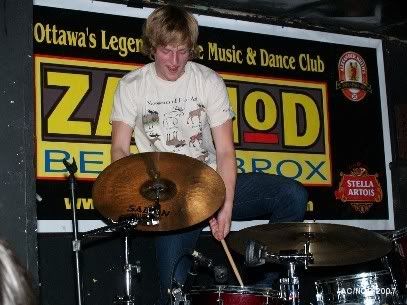 Ready, aim ...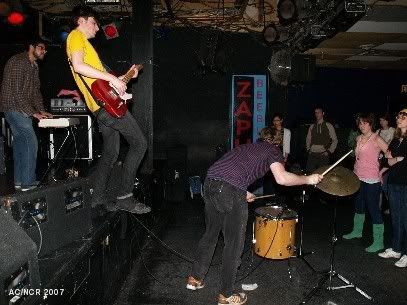 And the audience goes wild!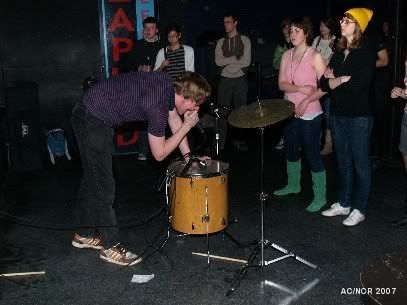 They've got a show planned for 59 Argyle St. Feb. 11.
Show reminder: I plumb forgot to mention last week that Department of Foreign Affairs has a Sunday residency at Irene's - two sets at 8 p.m. and 10 p.m.