About 10 days ago I heard that Priestess was coming to town to play Mavericks; short notice as these things go, but the band always puts on a good show. As a bonus they brought Mad Parish with them. I knew I had heard good things about them from an Ottawa band that played with them in Montreal (I can't recall who from), so it was a can't-go-wrong proposition all around. They proved to be well-suited as an opener, blending NWOBHM with doom undercurrents.
Of course Priestess rocked as usual.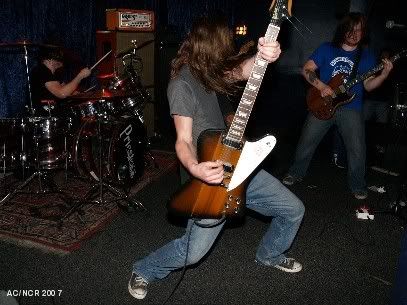 Not the best show I've seen by them, but pretty damn good. There was a decent turnout for a Thursday as well.