Last time
Rock Plaza Central
rolled through town, mainman Chris Eaton dropped me a line asking me to come down to Irene's to catch their set. I made it thanks to some prodigious bicycling on my part and thought they put on a fine show for a moderate sized but appreciative crowd. This time around Zaphod's was packed; in the intervening time they've gotten a lot more attention, including from the well (and unwell)-regarded tastemakers at Pitchfork.
They're ready to fight the power! And they're sharp dressers, too.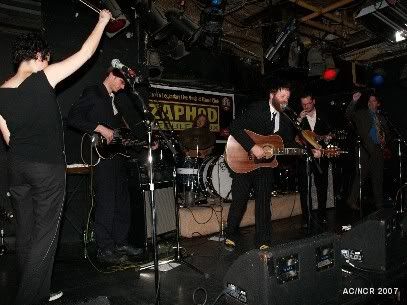 Chris thinks.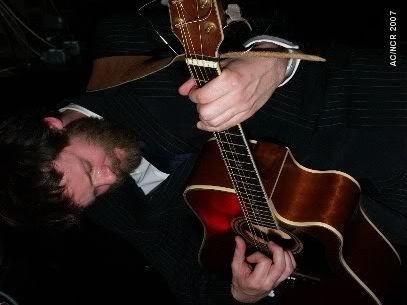 Fiona Stewart bows, Scott Maynard basses.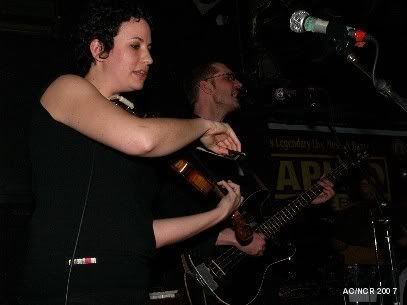 Blake Howard looks exactly the same.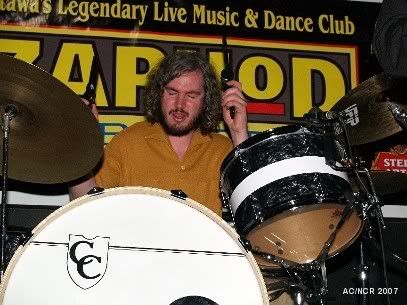 Singing, mandolining and trumpeting action!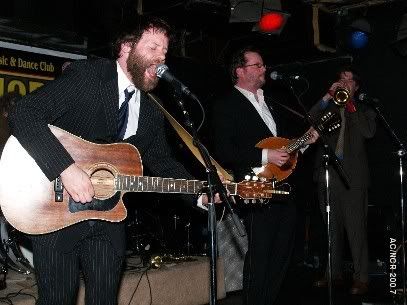 Accordionist John Whytock is the man!
All you need is duct tape.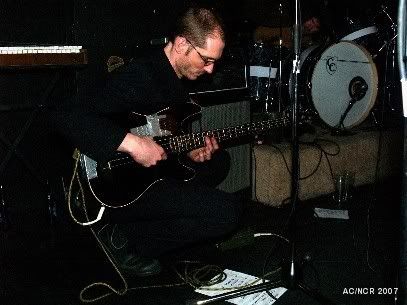 Yay!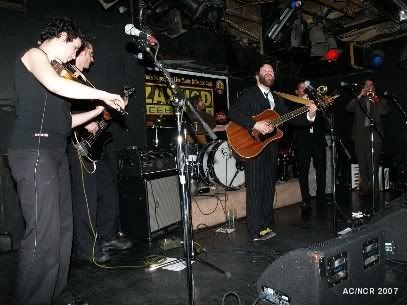 They signed a deal with Yep Roc recently, so no doubt we'll be hearing more of them - well, maybe not us, but someone.
Show reminder: I've said it before, but The Besnard Lakes and Amos The Transparent perform at Zaphod's; Tradition, Xian and Saint Bernard of Love play at 59 Argyle Ave.; Doug Hell and the Junkie Murderers, The Nads, Travolta Sings, Dr. Wily and the Robotmasters, The Poulsens, Skunch, Cap'n Kop$, Jamestan and Xandra Smith - say, that's a lot of people - perform at Club SAW.