Brock Zeman
turned out a hard-rocking, rootsy set in the vein of pre-rehab Steve Earle (who he's been compared to on numerous occasions). He's a vet of stage and studio so you know you're going to get a solid performance at the very least.
The man himself.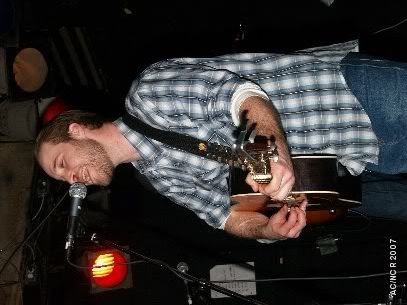 He got some ace support from sundry hands, notably guitarist Joel Williams, seen at right.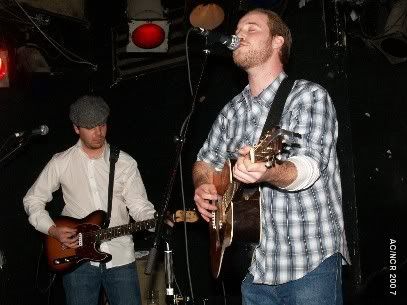 More Joel!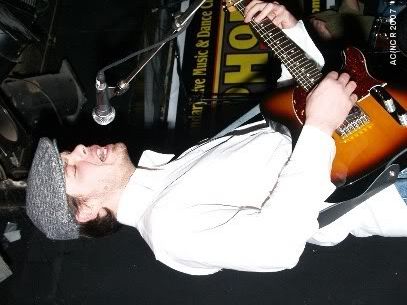 Drummer Allistair Dennet is an ace gurner.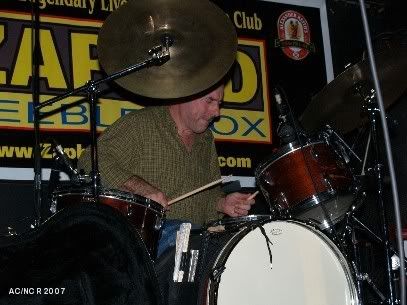 Bassist Peter Newsom provides the low end; Michael Ball adds some violin.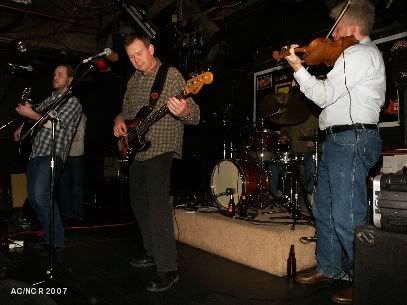 Singalong action!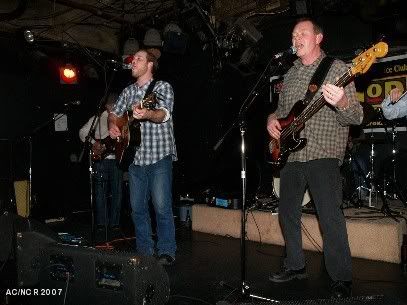 Brock'n'roll action!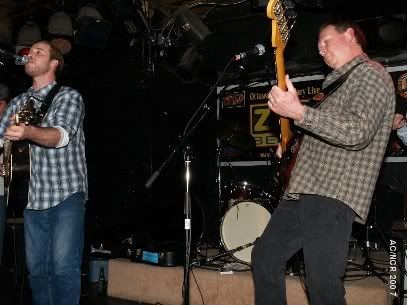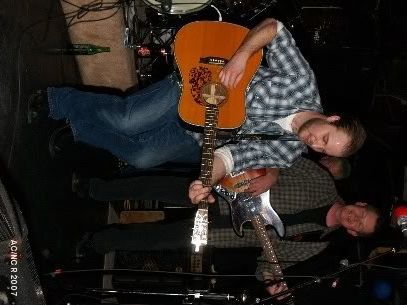 And the whole lot.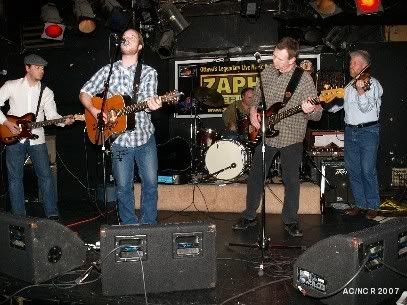 He's playing at The Moho in Peterborough Jan. 25 before heading west on tour.
Show reminder: Priestess and Mad Parish perform at Mavericks.