Good2Go were up next. Maureen was just back from Niagara hours early, so their kickoff rendition of
Fever
was basically the band's soundcheck. Sounded good.
Hot kicks!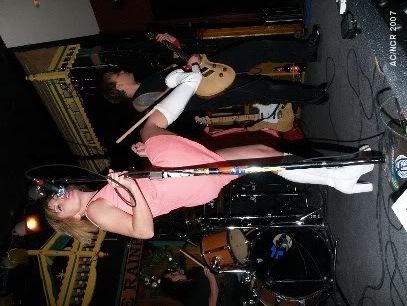 Rhythm section action!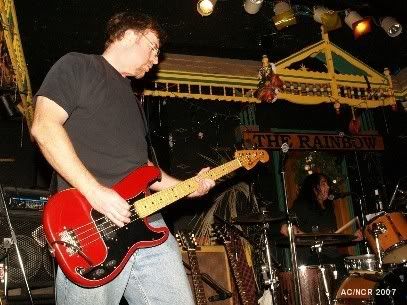 Gilles drums!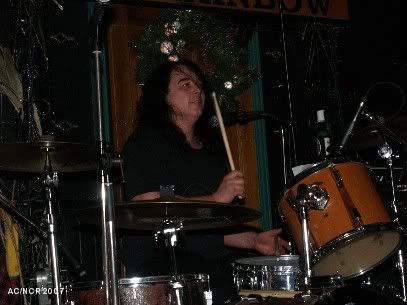 The 30th was Maureen's birthday, so the guys in the band bought her a Lil' Bubbler machine.
Gilles Mantha steps out from behind the kit for some Les Paul action.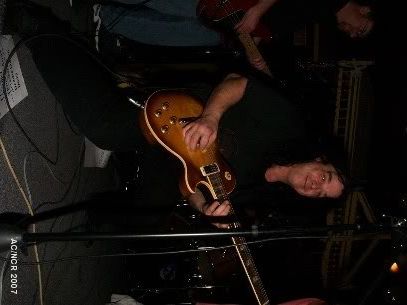 Band pal John Patterson was in from the west to fill in on drums while Gilles played some guitar.
The whole lot, plus John!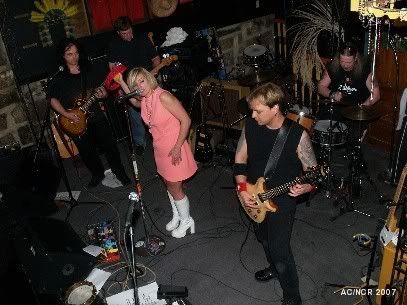 Combined drumming and guitar action!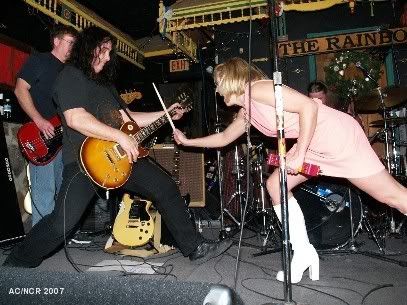 This was sort of a practice for their New Year's show at Irene's with Blackball and Muffler Crunch, about which more in short order.