Having had a good dose of roots rock next door at Zaphod's, I slinked past the vast lineup for Zaphod's DJ action to The Dominion where the Birdman folk were getting their final kicks in at the festive season. Mighty Eagle Band had already played and The Phantom Shifters were just about to lay down the rawk. Despite their promise to never play BTO's
Not Fragile
again, Shawn Hill persuaded them to play it whenever they share a bill with The Mighty Eagle Band. Thus, as Ryan Kerr observed "chances are good" you may hear it again.
The brothers Kerr.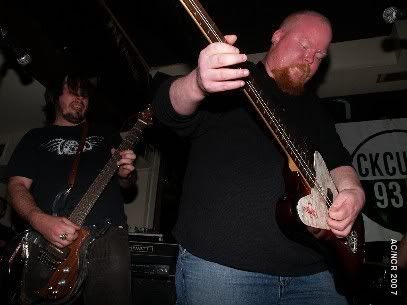 Chorus action from Dave!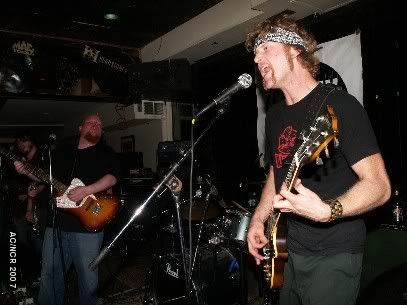 The overhead view of Chris Lee.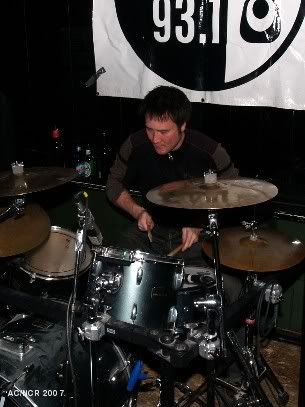 "I'm sure I've seen Greg Ginn naked with that guitar!"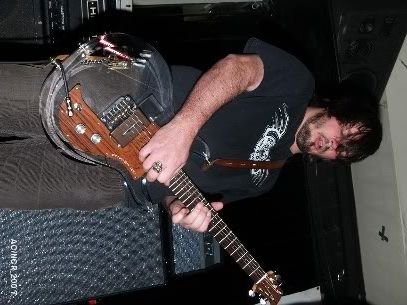 Rock action!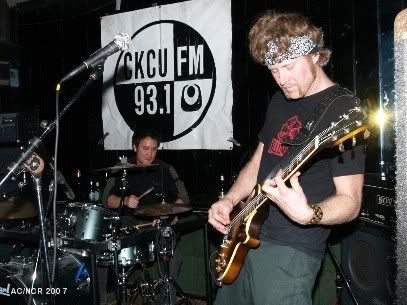 Faceoff action!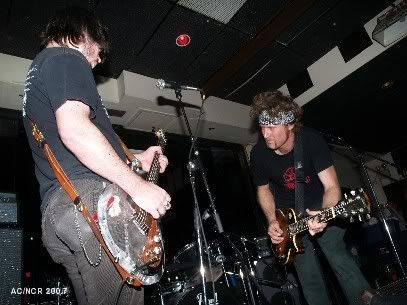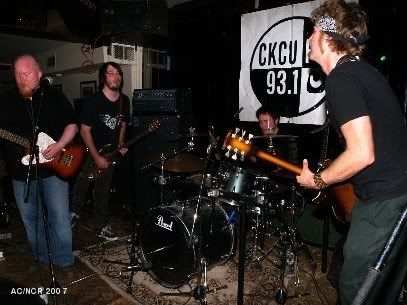 A kickass show.