Ah, the weird and wonderful Duchess Says.
Last time I saw them
I thought the willful oddity of keytar-toting singer Annie-Claude might be feigned. Now I'm beginning to suspect it just comes naturally. She started the night off by circling through the audience saying hi to just about everyone there before mounting the stage with a can of Red Bull balanced on her head.
The band! And of course, their banner.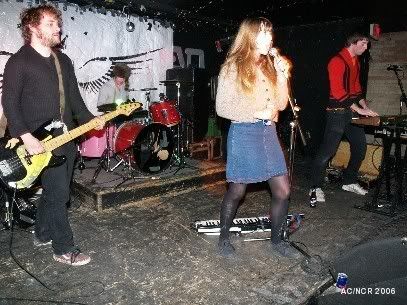 Bassist Phil maintains a stoic presence as Annie-Claude ululates, or something.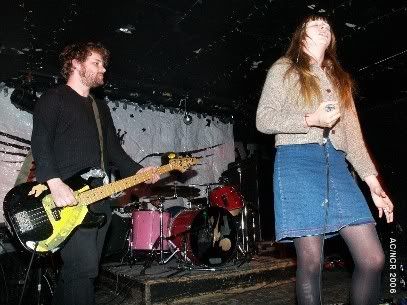 Ismael unravels on keyboards.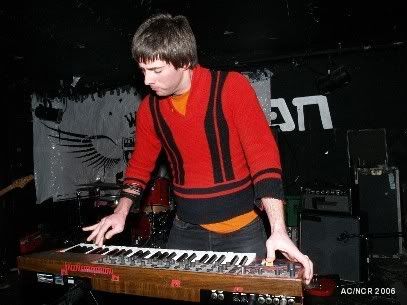 Phil is one drummer unafraid of heat stroke.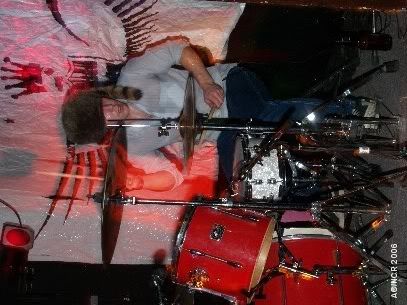 You can bet Annie-Claude is saying something completely incomprehensible right here.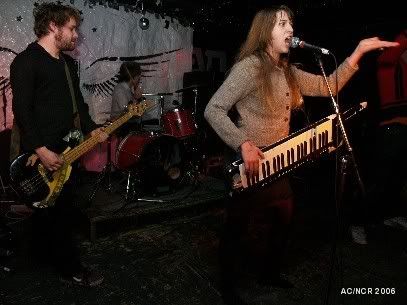 And here, too - and perhaps, everywhere.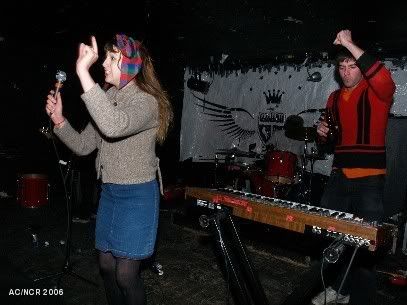 Eight.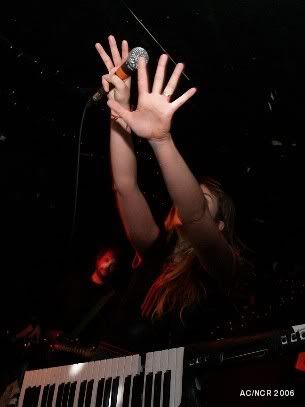 It's time to rip stuff up, off and down!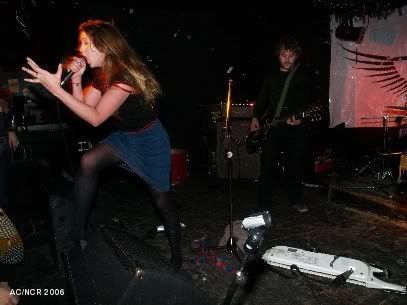 There go the lights! And that isn't all.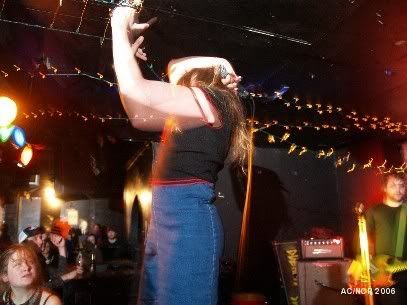 As you can see - no more banner. Annie tore it down in a fit of tour-ending celebration. "You can use that as a blanket!"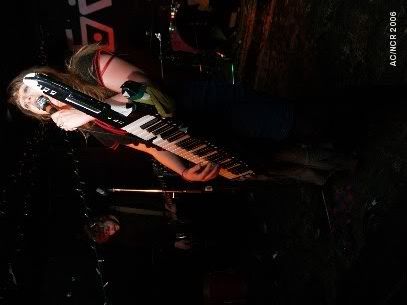 A-C meets the audience.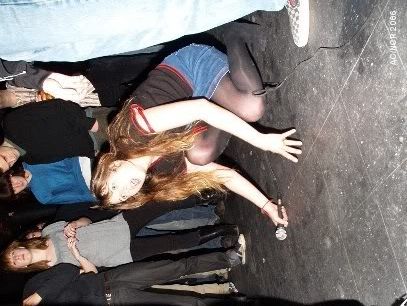 Despite the shenanigans, the band's electro dance-punk was a lot more focussed this time around. Suicide and The Screamers no doubt lurk in their makeup.