My Dad vs. Yours started things off on the second night of Mocking Music's anniversary celebration. I thought their melodic instrumental pop sounded a bit heavier this time around, while maintaining the stately precision that is their hallmark.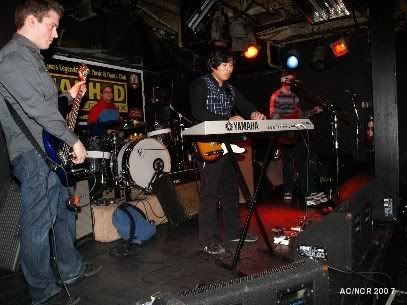 Tom Herbert at slow speed.
Some slidey stuff from Jose.
Ben basses - and shows off a few dance moves, too!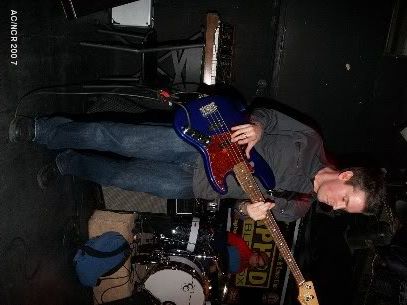 Flashy fretwork and Arturo, too.
Ready, set, delay.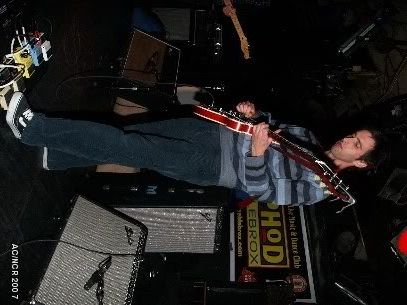 And so on!
They play Zaphod's again Feb. 15 with Kiss Me Deadly and Crystal Clyffs.