Fucked Corpse have transmogrified a bit since I caught
their show at

Zaphod's
with AIDS Wolf. There was more shouting and more rapping than that gig, plus an extra member. Their songs sounded tighter as well. They also jazzed up the show a bit with some help from Christie Watson and Katie, who projected a combination film and oil light show onto a white backdrop and the similarly garbed members of the Corpse. After a brief group cheer, they were ready to hit the stage!
Lighting crew Katie
Swinwood
and Christie contemplate a brighter future.
A bit of post-song action as Toby eyes the set list and Pierre ditches his accordion; just visible behind him is new member Ira Hardy.
The Corpse corps.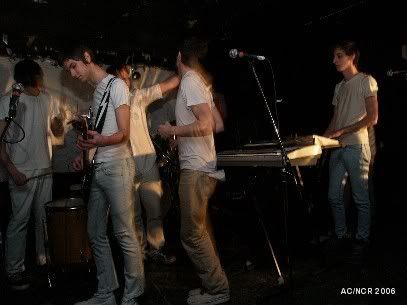 M. and Davey throw down on the floor.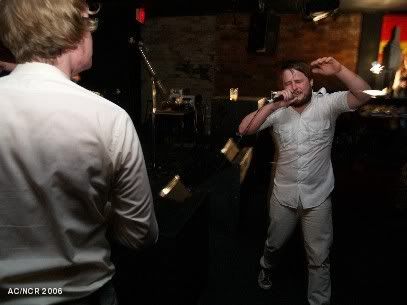 Meanwhile, stage right Katie works the projector.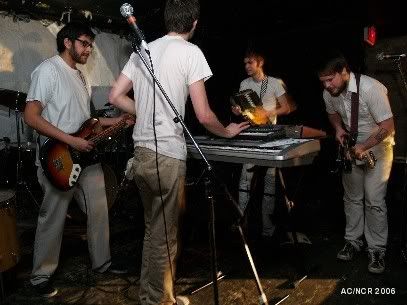 More shouting!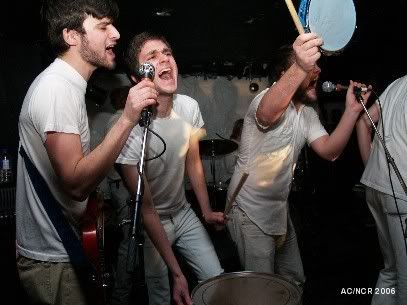 Shouting, plus percussion, even.
Drummer Geoff and about all of the light show camera flash allows for.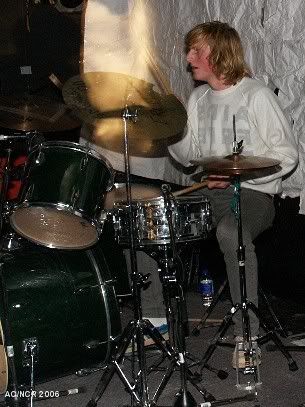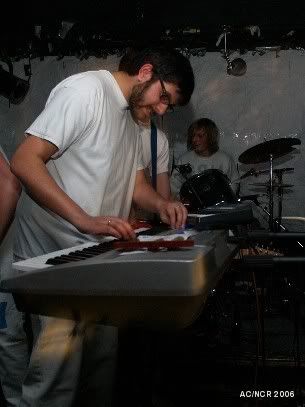 Shouting, hugging and running around with drumsticks action!
Lots of fun as usual. Part of the Corpse will be performing along with Montreal noise outfit Thames today at 59 Argyle St. under the name Dead Edges.