Four'n'Giv'r round off the last show of the festive season with some driving rhythm and slashing guitar work at The Dom January 6 for Birdman Sound's annual shindig. As with their show in conjunction with King Khan, I was impressed by how much less polite they are - musically speaking, that is. Not that they were ever a spit and polish outfit, but they've been kicking it out even more ferociously the last couple of times I've seen them.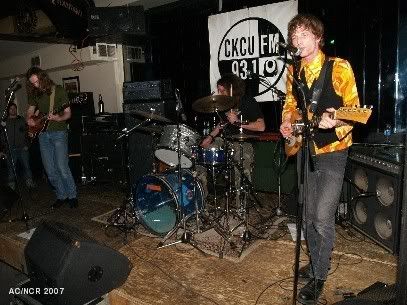 Feedback workout!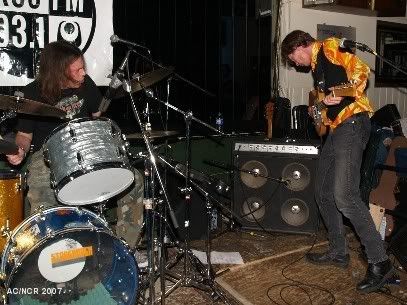 Rhythm section action!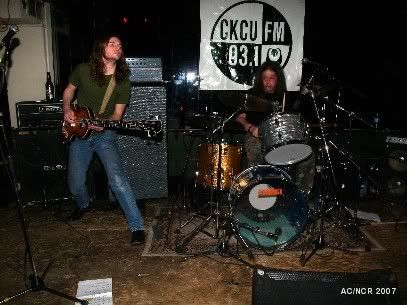 Smiley Jake action!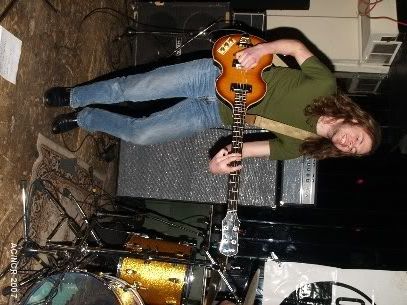 And of course the mandatory kick!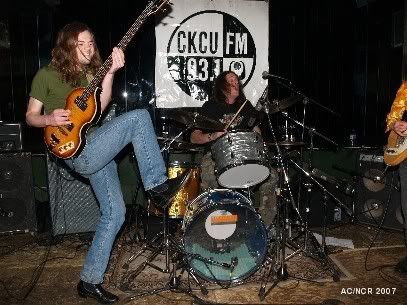 Bob at his most sinister!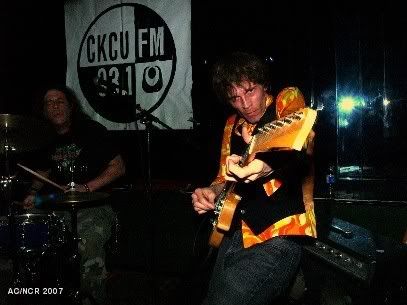 Bob, only slightly sinister!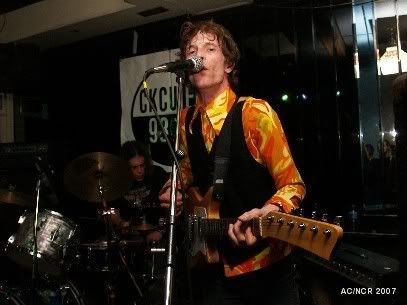 Shaking, rattling, rolling, etc.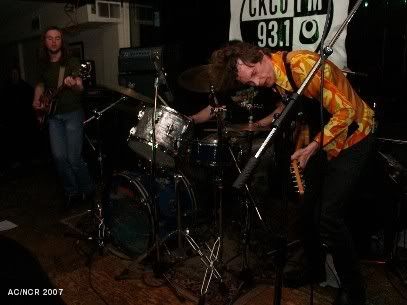 I hear Simply Saucer is coming to town March 24 ... can an opening slot be far away?