Back from the snowy delights of Nelson, B.C., I once again headed off for a show, this time at the lovely Rainbow for some festive season showbiz. Once again The BushPilots were the headliners. Good2Go and
Evil Farm Children
rounded out the bill. I got there a bit early so like everyone else I milled about and admired EFC singer-guitarist Dave Kerr's sparkly new Gretsch.
The man himself!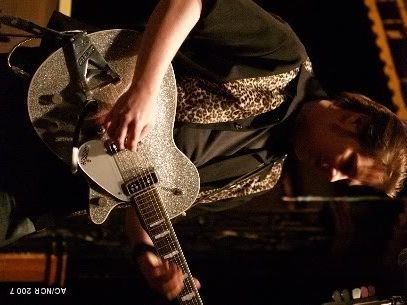 Bassist Janice Fitzsimmons.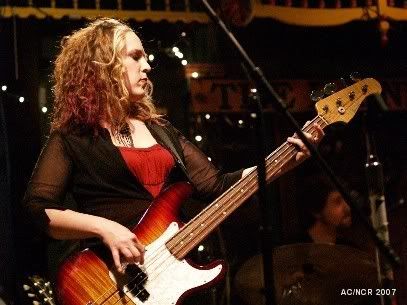 I should have figured it wasn't quite bright enough for a no-flash picture of Jeb Bond. Oh well, next time.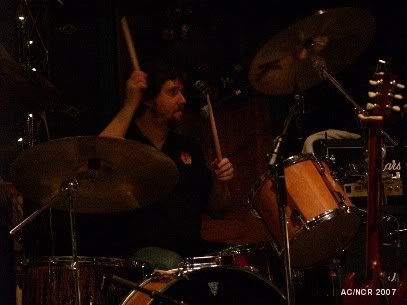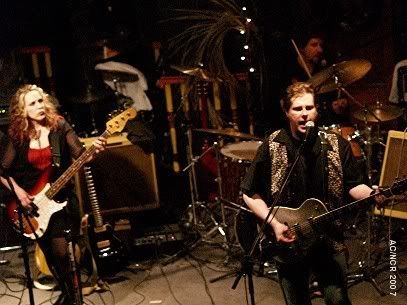 Evil agricultural action!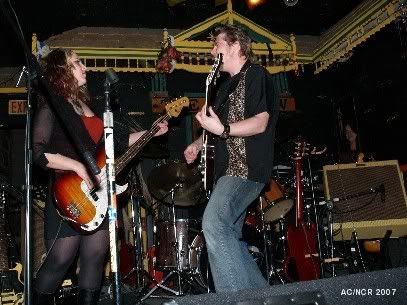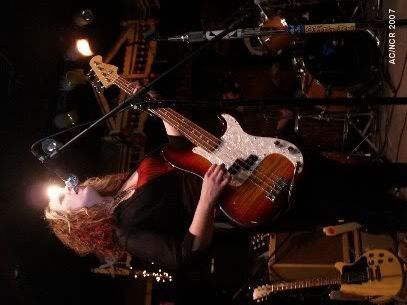 Monitors: Still more or less for standing on.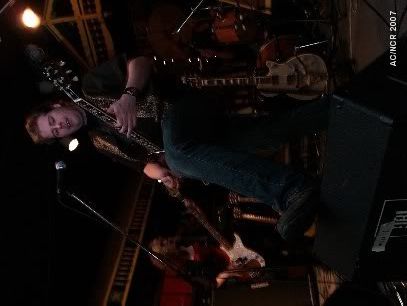 The Children will perform at The Black Sheep Inn this Friday, and at Zaphod's Jan. 24.