Like Duchess Says,
Les Georges Leningrad
made a somewhat confounding first impression the first time I saw them, opening for Sonic Youth at the old Capital Music Hall. They sounded a heap tighter this time around, largely because of Bobo's powerhouse drumming. On the downside, this was also the most frustrating show I've been to photography wise. I missed half a dozen great shots because my flash was in mid-recharge or my camera's focus wouldn't work.
Poney P shouts, Bobo Boutin synths.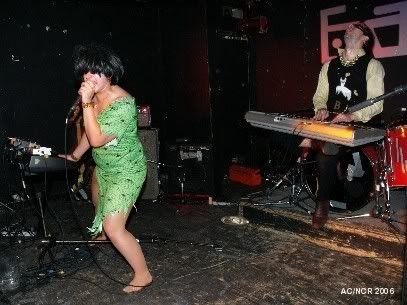 Clapping action from guitarist and drum machine wrangler Mingo L'Indien.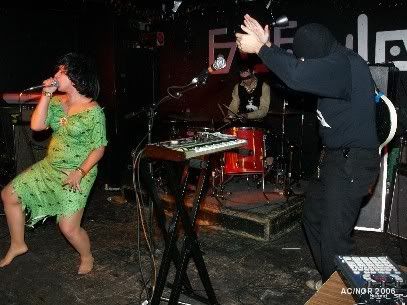 Faceoff action!
Bob models the bats, boots 'n' bling look.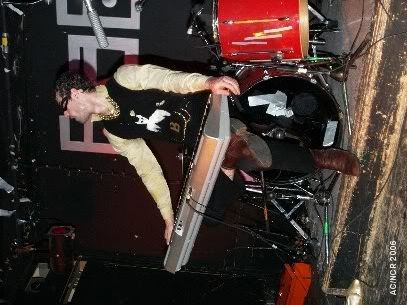 She's ready for her closeup.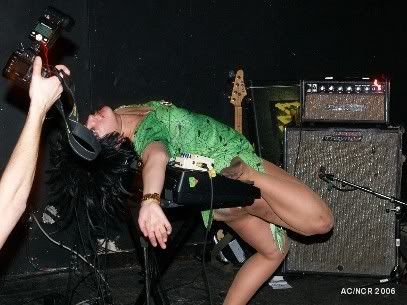 Braaaaaaaains ...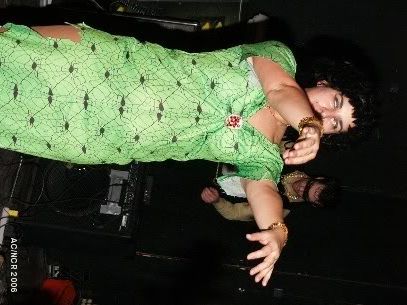 I have no idea what's going on, and I don't think Poney does either.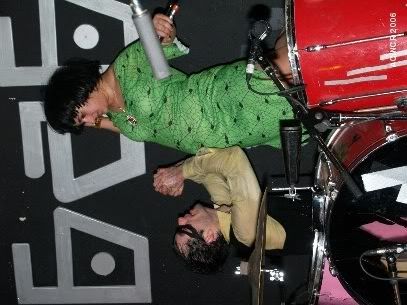 Bare-chested encore action!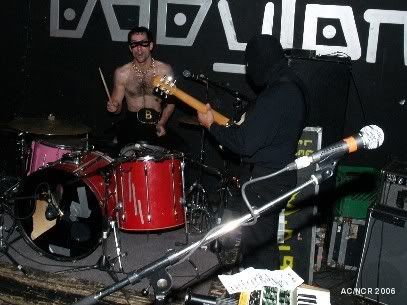 Fear the wrath of Bobo!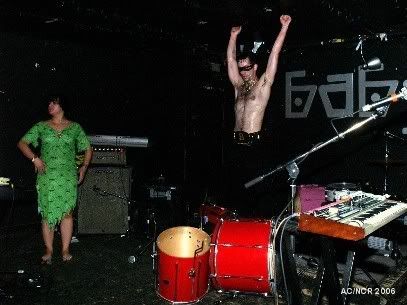 Anyone have a broom?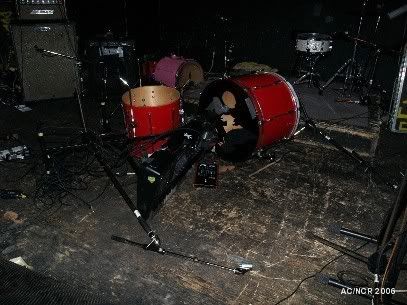 "So, what happened here?" I heard Mike Dubue ask soundman Justin.