The night (of Jan. 13, for those of you who have lost track) was not yet over. My cunning plan was to head over to Babylon and catch The Bella Bombs' CD release show. Unfortunately I arrived too late to see either of the local openers, but I did get to see all of Montreal's
Shifters
set. They sound just like they look - I half expected them to already be signed to
I Used to Fuck People Like You In Prison Records
.
Mike E on drums. He kicked off the show solo.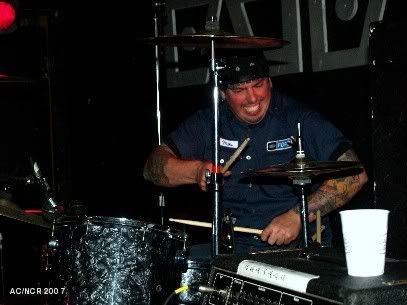 Then the rest of the band got on stage, starting with Eric Bhell on bass.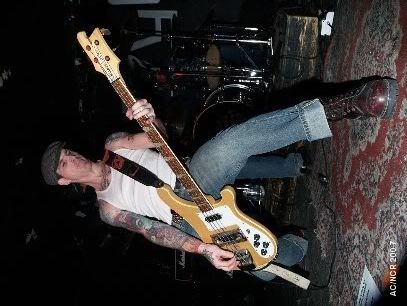 Marty Marty used to sling an axe, now he's focused on the singing end. And just behind him ...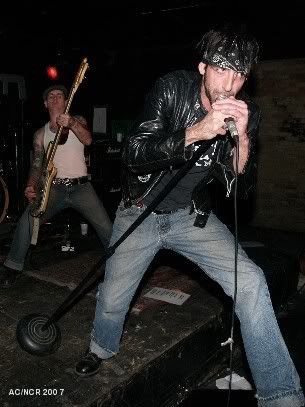 Next up, two guitarists: Nick Evil! In a Gearhead T-shirt no less!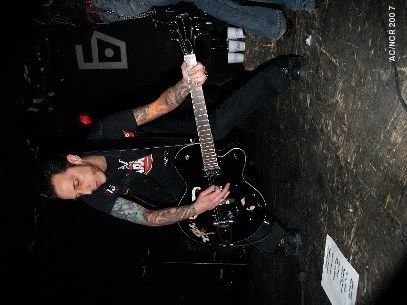 The band has augmented their guitar firepower with
Cobra AC
Jay Voorhees.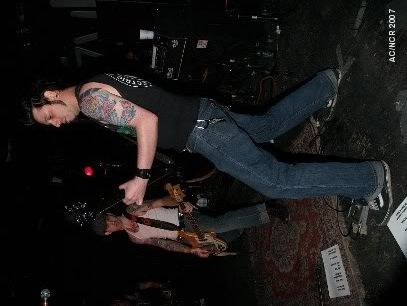 The ever-popular beer-slide!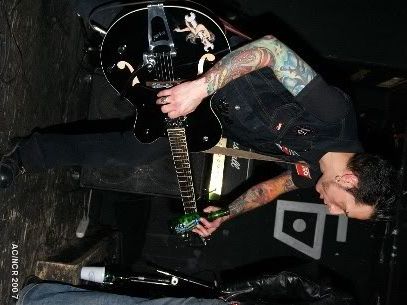 Marty and Eric sing!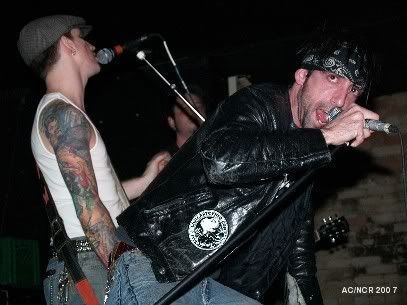 Nick yells!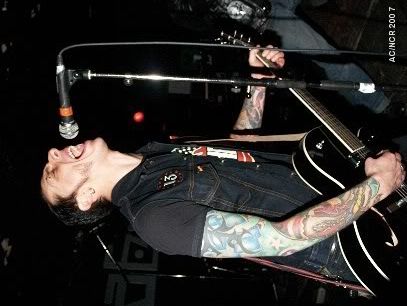 It's all about the hugs.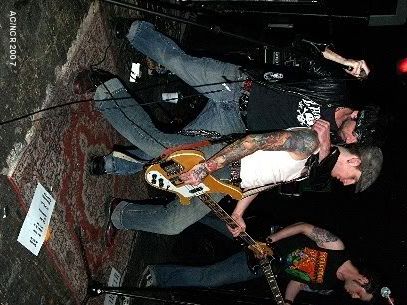 Shifters action!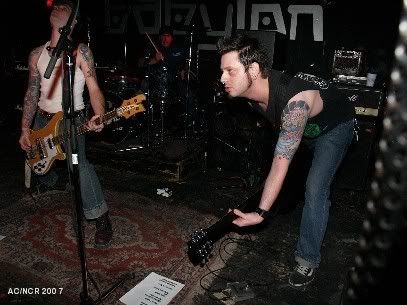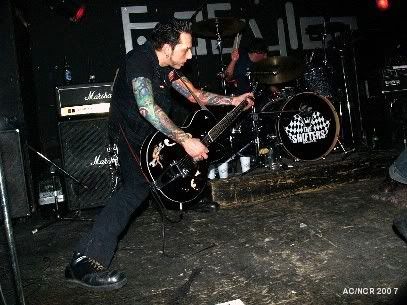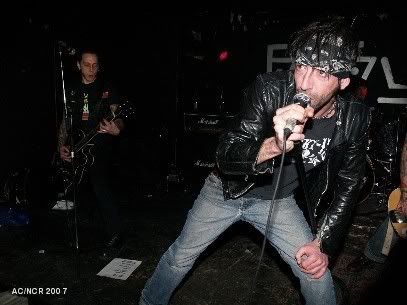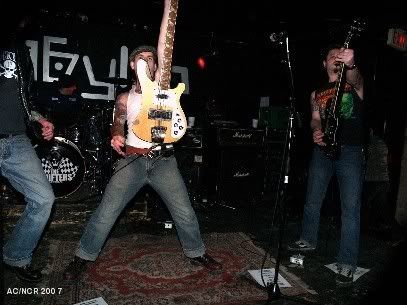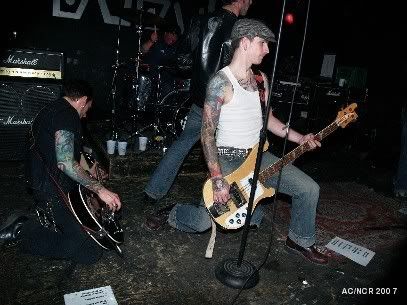 A real solid rock shootout.