First band of the evening for The Town Cryers reunion was The Semantics. I thought they were okay, if a bit too influenced by current trends in alternative rock for my taste. They had their fans though, a good turnout of pals, I suppose. If they worked on their vocals I might warm to 'em.
I'll start the post by saying I was amazed to discover that Ian McLean, left and Shaun Kerridge, right, are not brothers. Must be the beards.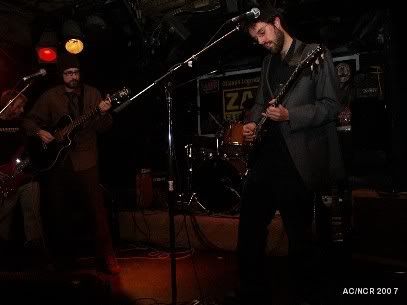 Bassist Andrew O'Hara also sings a bit. Just not here.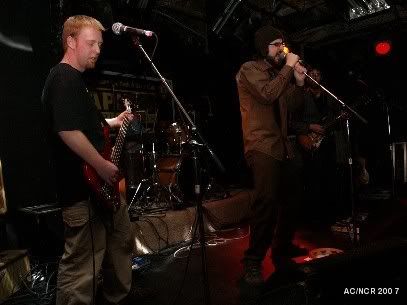 Drummer Daniel Guy.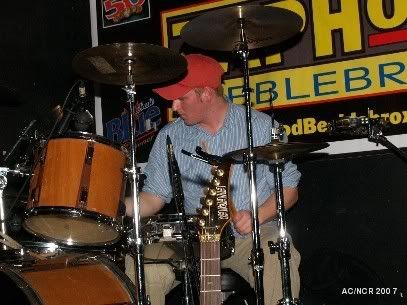 More Kerridge!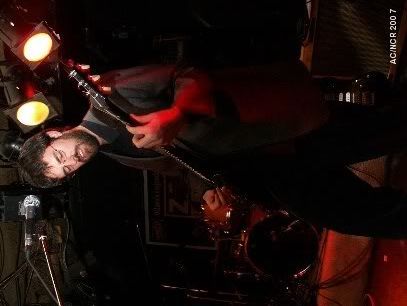 The whole lot!
They have an upcoming show at Baseline Station (the restaurant and not the OC Transpo stop, I presume) Feb. 20.