I had a busy Saturday night - first I went off to Zaphod's to see Rock Plaza Central. They were headlining the second evening of Mocking Music's anniversary celebration. A sizeable crowd was already there for My Dad Vs. Yours when I walked in the door at 8:45 p.m.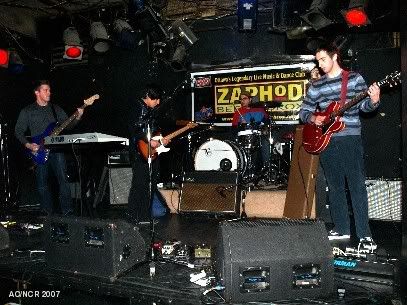 As The Poets Affirm played next, to a very positive audience reaction. They've also got a new cello player - Sadie Hell's Cindy Olberg.
Next up, Rock Central Plaza, who dressed up for the occasion.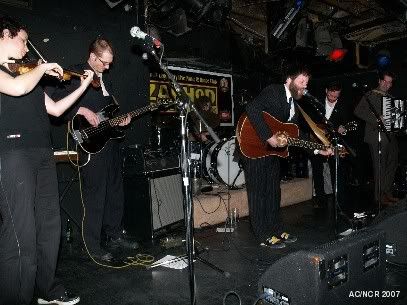 Next up, Babylon for The Bella Bombs CD release show. I kick myself for getting there too late to see either Muffler Crunch or The Fucking Machines, but The Shifters' eight cylinder motorrock was some compensation.
And of course The Bella Bombs, who had the crowd all worked up.
It was also heartening to see great turnouts for both shows.