I pedalled home real fast from distant Hunt Club Rd., but stilled missed a good chunk of the Birdman Sound festive season party. Well, it was drier than the trip there, I guess. I missed Mighty Eagle Band, but did get almost all of The Phantom Shifters, who were just starting when I arrived with some ultraheavy 1970s rock.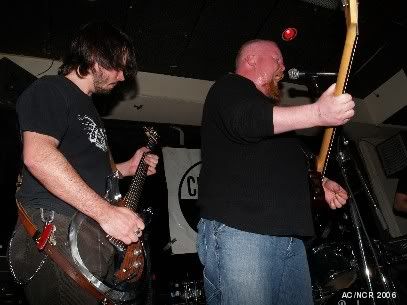 Then Four'n'Giv'r finished things off with a feedback heavy set.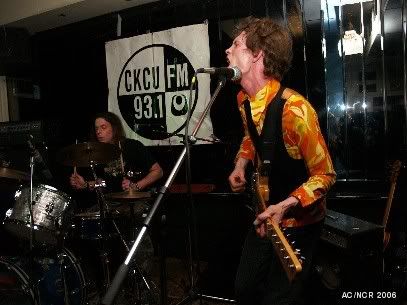 I guess this means is 2006 is really, really over ... probably means I should start dating my pictures 2007 on a regular basis.
Show reminder: Sonic Boom of Spacemen 3, Spectrum and E.A.R. fame will be spinning the discs he holds dear at Zaphod Beeblebrox.