I usually only go to Muffler Crunch shows on special occasions. Last time I saw them was Canada Day, most recently I caught them opening up Irene's New Year's shindig with their heavy psycho-blues.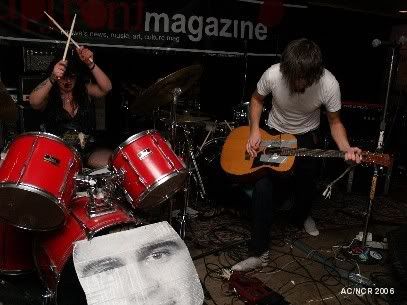 Leaping Luc action!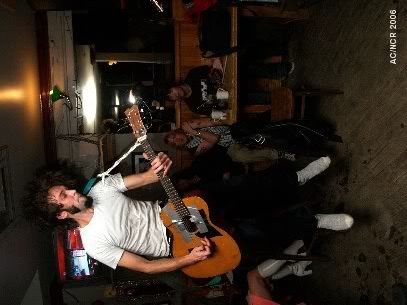 Like the comp title says, home is where the floor is.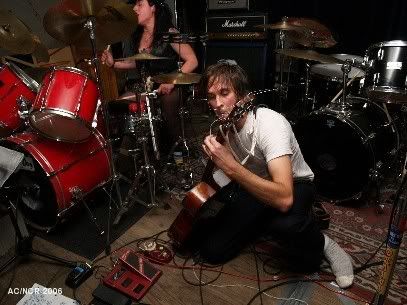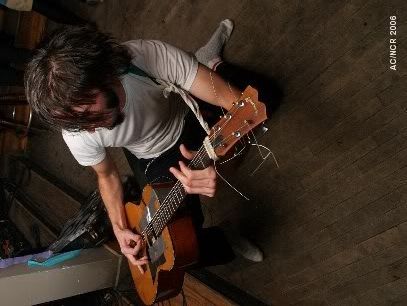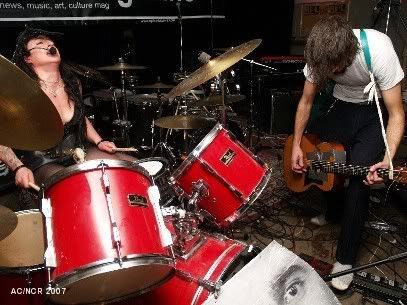 Angie shouts!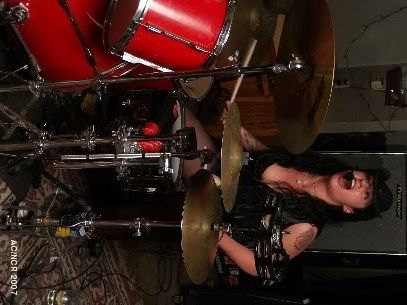 Luc perches. Someone get this man a jungle gym for his birthday.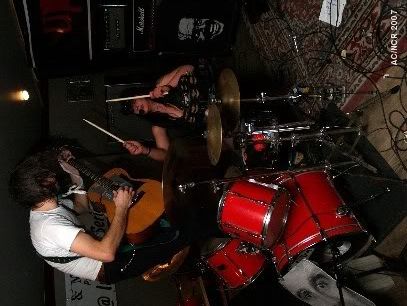 Big finish!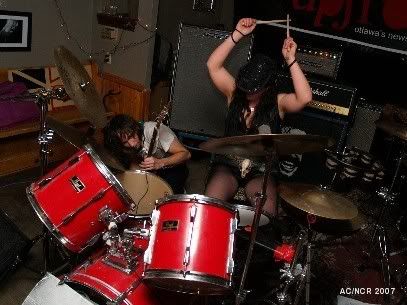 I hope to see them tonight when they perform at The Bella Bombs CD release party ... and before you say "but it's not a holiday" - well, it's New Year's Eve if you go by the Julian calendar. So there.