There was a sell out crowd at Barrymore's for Camera Obscura. They zipped through their set with charm and verve, but I confess to preferring the openers, The Essex Green, whose country-pop lends itself more to stretching out in concert. Unfortunately things got underway far earlier than expected. I showed up at 9:00, by which time Glenn Nuotio had come and gone.
Two from the Green team - Jeff Baron and Julia Rydholm.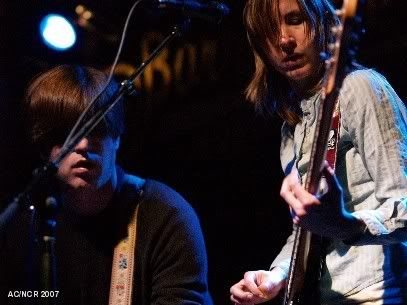 Camera Obscura leader Tracyanne Campbell in a blue mood.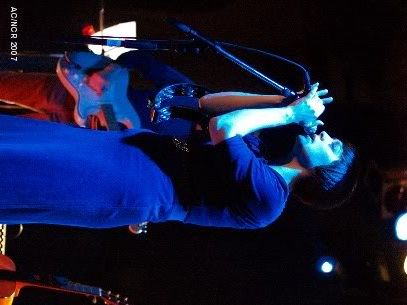 A fine show.