The midnight hour was drawing ever closer! Good2Go came prepared: They had an alarm clock and, of course, Maureen's new bubble machine.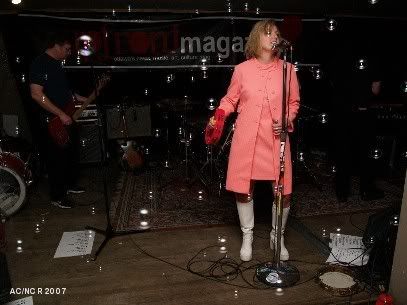 They also had many thrilling surprise guest appearances - in this case from Ardeth and Jack, who were undoubtedly surprised themselves.
Another guest appearance came courtesy of keyboard player Glen Russell.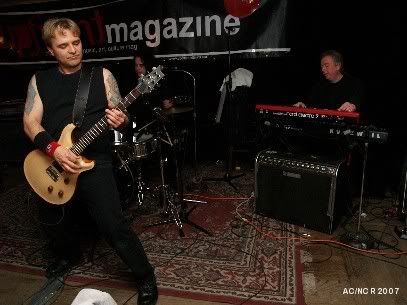 Good2Go action!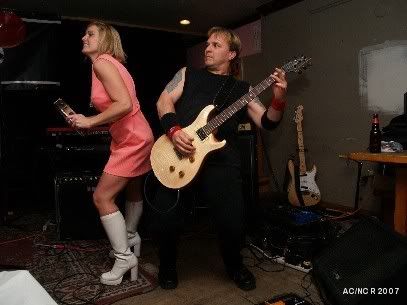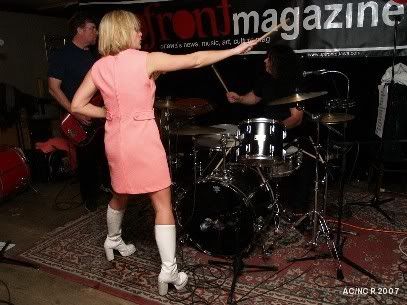 The clock strikes! A few minutes late, but it's the thought that counts.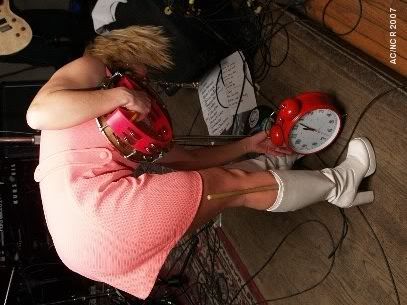 Once again, Gilles got in a little guitar work as John Paterson subbed on the drums.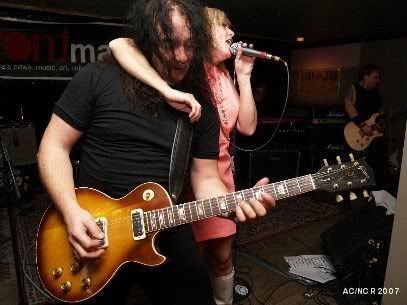 Faceoff action!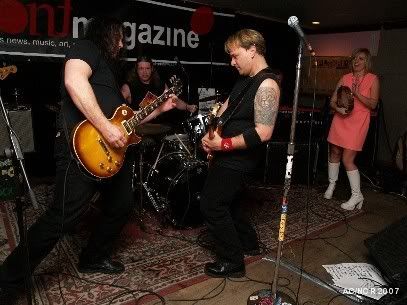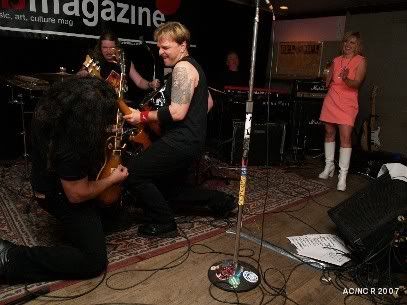 A fine way to ring in the New Year.
Show reminder: Poorfolk and Octoberman play The Rainbow.