It was a damn hard decision to make the trek to The Dominion with the cold and all, but I managed to get home early enough that there was a chance to catch both Ottawa's newest rock sensations, Garaga, the seldom-glimpsed Tokyosexwhale and the busy-making-babies Setbacks celebrating their latest,
Bless My Soul
.
The mighty Garaga! featuring local rock luminaries Shawn Hill (Mighty Eagle Band, and so on) and Jeff Martin (Harshey, etc.).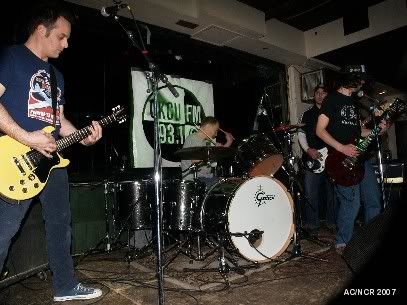 Tokyosexwhale, featuring local rock luminaries Paul "Yogi" Granger (Double Pumpers, et al.) and J.P. Sadek (Long Timers and the like).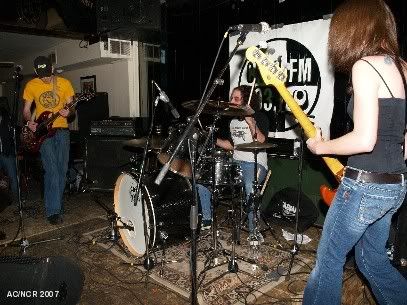 And of course The Setbacks, featuring themselves.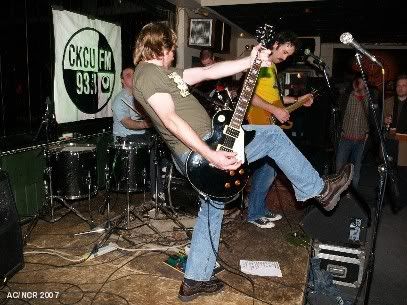 Swell!