Another day, another band with municipal leanings, this time Design of Cities. They take a slightly poppier turn than The City Above, but they share the other band's love of Swervedriver ... or so I'm guessing from the fact they have a song called
Adam Franklin
. I'm also guessing they like Edmund N. Bacon.
Soundcheck action! With singer Tarek and Chuck.
Bassist Jon.
Drummer Kev. I've always wondered where that door led to ....
Guitarist Chuck does a bit of e-bowing.
Psych action!
Singalong action!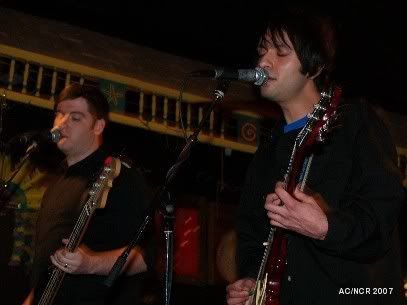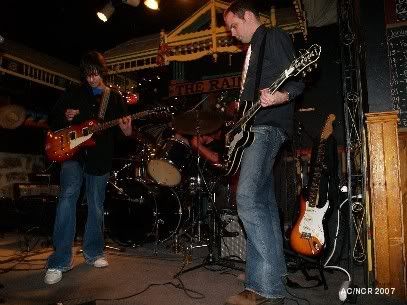 The whole lot, as seen from the balcony.
They have an upcoming show at Zaphod's Feb. 24 with The Postage Stamps.