Once again, The BushPilots - first I saw them at a pre-Christmas show, then I saw them at a post-Christmas/pre-New Year's Eve shindig. They're covering all the festive bases.
Rob kicked things off with a solo acoustic tribute to departed friends. I think it was Ryan Adams'
Nobody Girl
, but I won't swear to it.
Todd gets in some grimacin'n'pickin'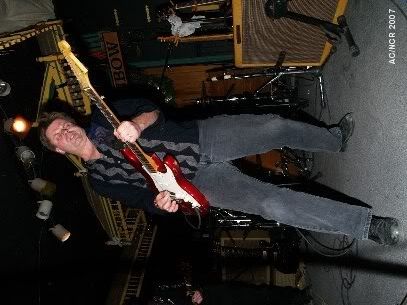 Kevin and some festive decoration action!
Pilot action!
Maureen from Good2Go didn't want to wait for her band's next gig to try out her birthday bubble machine - thus, Todd gets bubbled.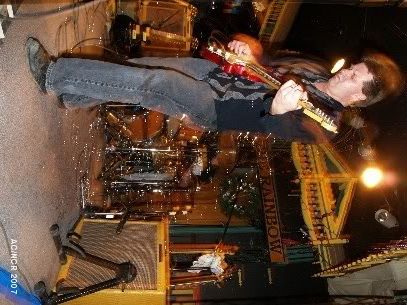 Bassist kicking action!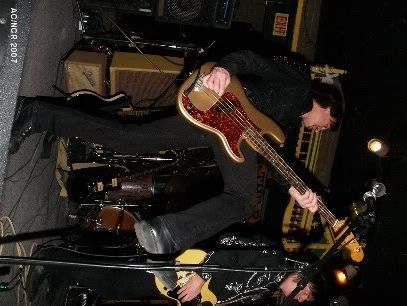 This picture would probably suit a Hall'o'ween show better since it's dark and spooky, but what the hey.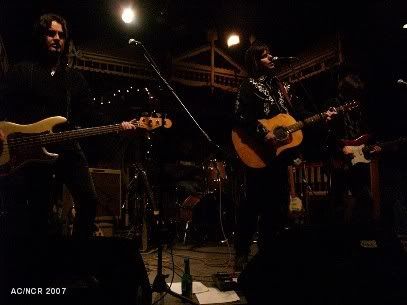 Maureen joined them for a couple of tunes ...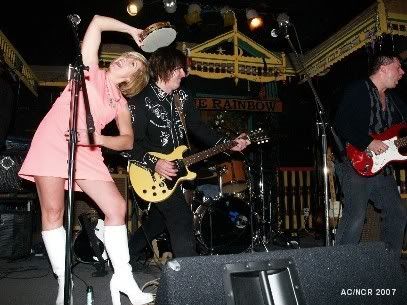 ... And to demonstrate the domino theory.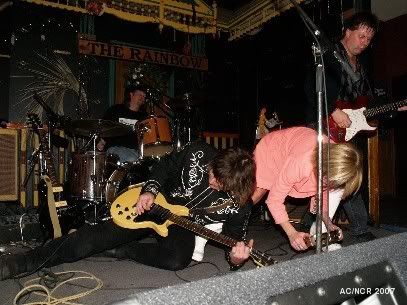 That's them for now - no doubt shows lurk in the near future.
Show reminder: Evil Farm Children and The Reverb Syndicate perform at The Black Sheep Inn; Daiquiri, Fucked Corpse and Black Actors perform at Zaphod's. Torngat performs at La Nouvelle Scene.