Octoberman
is the nom de musique of Vancouver's Marc Morisette. On record he ropes in a good-sized supporting cast and ends up sounding a bit like Chad Van Gaalen. For this show he was mostly solo, though he did press a few audience members into shaking some eggs and had some of fellow White Whale recording artists
Poorfolk
on to help him out with a final tune. He also covered Mohawk Lodge, whose album he's guested on.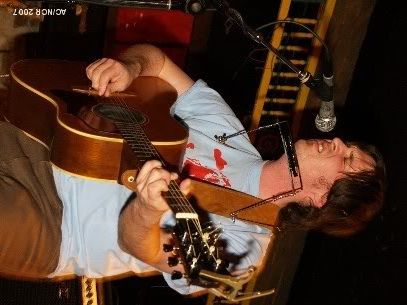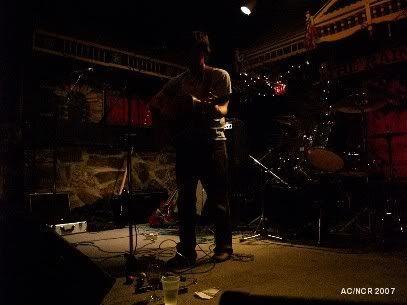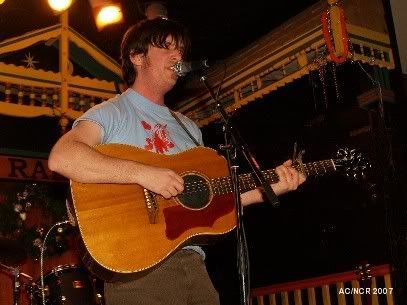 Jonathan, Scott and Matt help kick out the jams.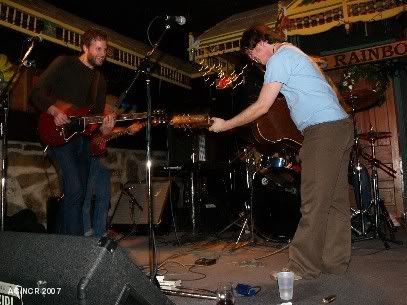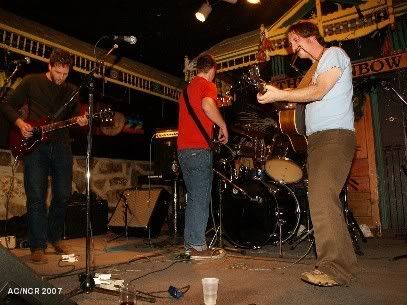 Then it was Poorfolk's turn. More of their excellent rootsy rock and a battle to the finish with woven Mexican millinery.
Scott Freeman takes a vocal turn in between shout-outs to the fans.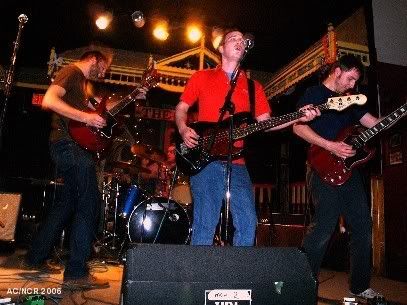 Second guitarist Dave Clark.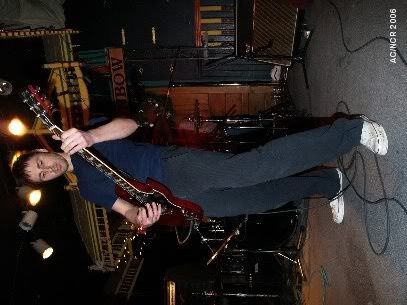 Matt Godin.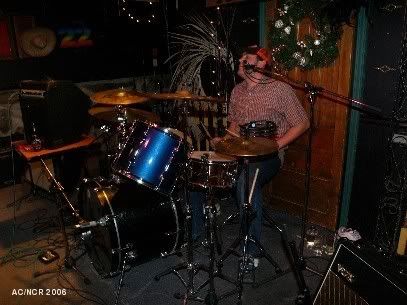 Singalong action with Marc!
Them folk! Jonathan swiped the Rainbow's ever-present sombrero.
Some extra active rocking leads to runaway sombrero problems.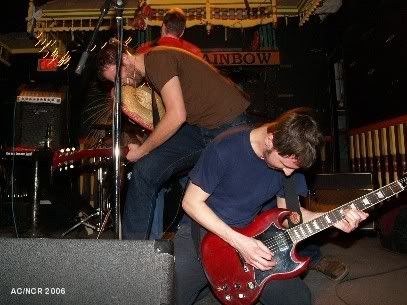 This is why you want a second guitarist - to fix the hat.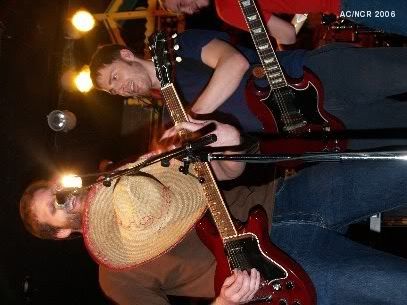 That's better.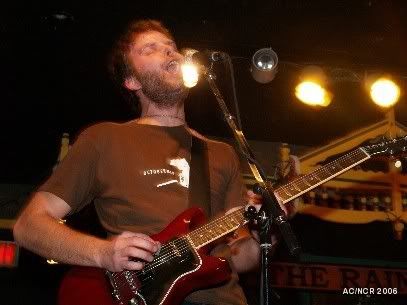 Octoberman is heading up the West Coast of the U.S., back to Vancouver; Poorfolk have a show coming up at Maverick's with Mark Wilson.