I'm working on a theory about bands that put "City" in their names. If they have an adjective preceding their "city" they're basically rockers (e.g., River City Tanlines, Murder City Devils or Mud City Manglers). If you have "Rebels" in your name it's a dead cert - Dead City Rebels, Rubber City Rebels, Danger City Rebels. Whereas if their name is constructed along the lines of City (fill in the blank), they'll have a psychedelic bent. Witness The City Above, who filled in for The Black Actors a couple of Saturdays ago at Zaphod's (other examples: City of 100 Spires, Design of Cities - actually, that would make a good triple bill). The band has a somewhat hazy take on psychedelica in the shoegazing tradition of Sianspheric, Springhouse and British outfits like Swervedriver (who they referenced in subsequent communications).
Ross Henwood sings and powerchords.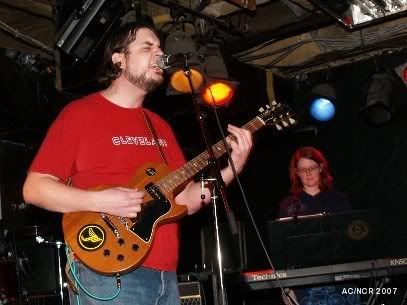 Ken MacLean on the traps.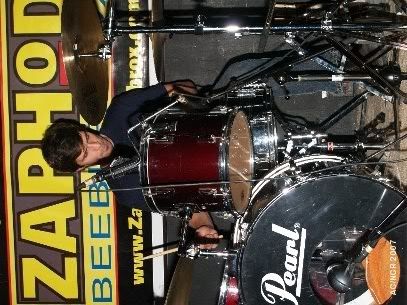 Sheilah Craven on keys.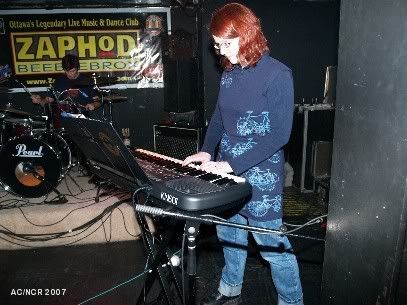 Steve Fouchard at left - at right, Paul Williamson.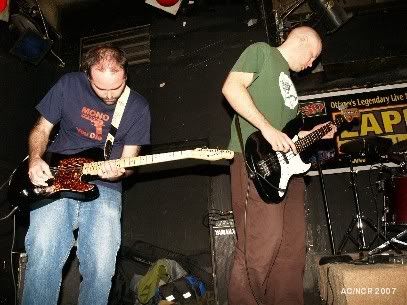 The whole lot!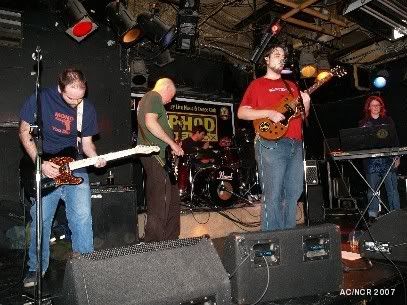 Municipal action!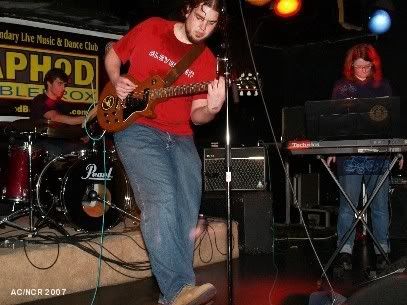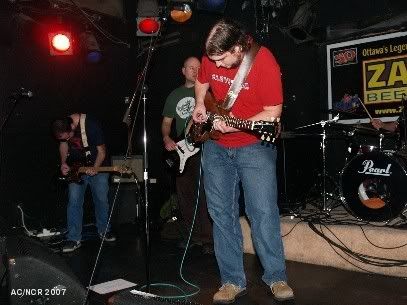 The band will hit the Zaphod's stage again on Feb. 15.