Mocking Music is celebrating its first birthday with a two-day minifest at Zaphod Beeblebrox. Day 1 was supposed to be a calvacade of kind of noisy bands (okay, three), but Black Actors couldn't make it ... Davey Quesnelle wasn't there to take the stage with Fucked Corpse either. Thus, the middle slot was held down by City Above, while Daiquiri kept its grip on the headlining slot.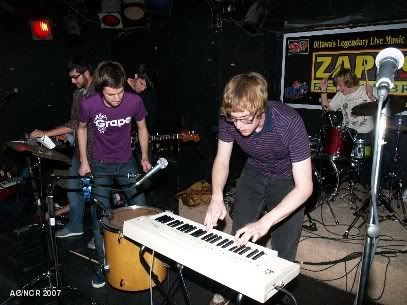 The City Above; new to me, they sounded like the offspring of the VU, chorused-guitar Brit bands and Sianspheric.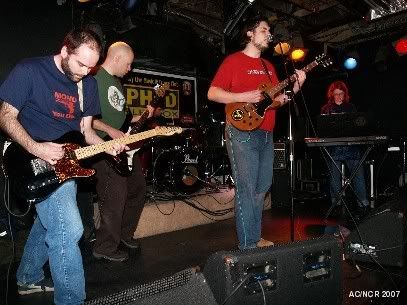 Those Daiquiri boys always dress fancy.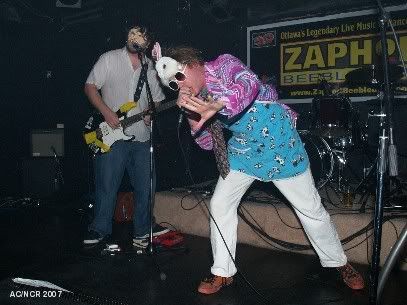 A fun show; probably the last chance to see Daiquiri for a spell as well. More showcase tonight, on a somewhat more melodic tip.