The Town Cryers
cut a path through Canadian music back in the 1980s, and at least half are still making their mark on the local music scene (John Allaire as a solo act, drummer Kevin Smith in The Bush Pilots) so it was but a trifle to get bassist Rick Dixon and guitarist Jeff Tanguay back in the saddle for one last shindig (after a very abbreviated set at The Rainbow a few weeks previous) at a pre-Christmas rock show.
Jeff has those broken string blues.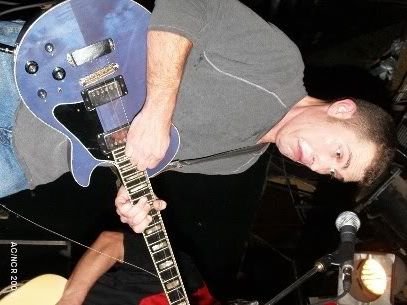 Kevin and his "first set" hat.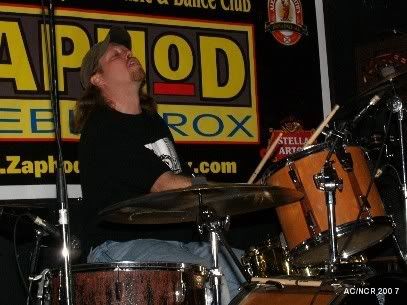 John Allaire is probably coming to a town near you soon.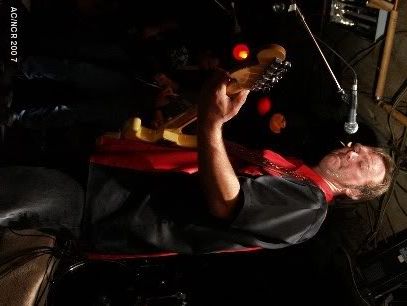 Bassist Rick.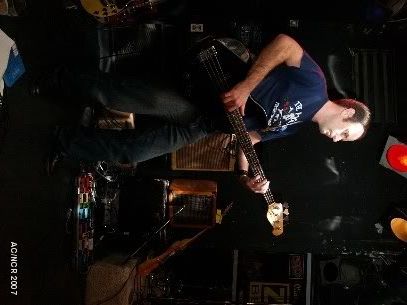 Crying action!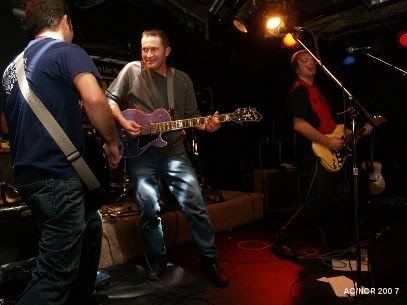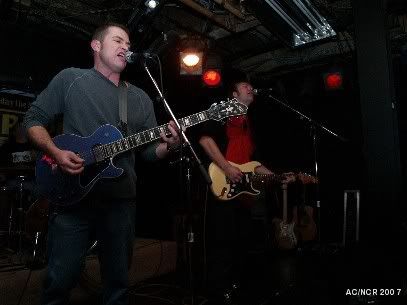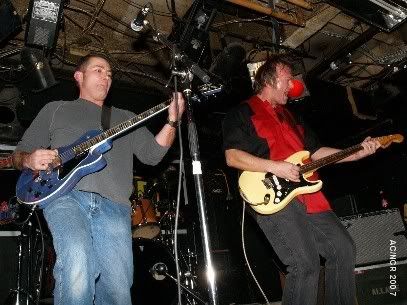 John winds up.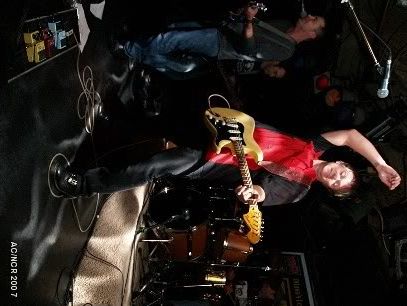 The whole lot!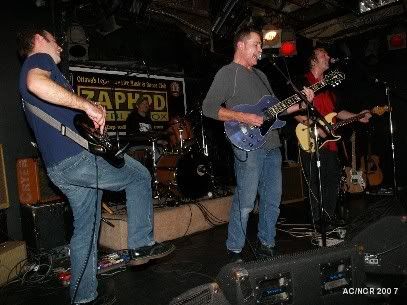 That's all for another eleven years!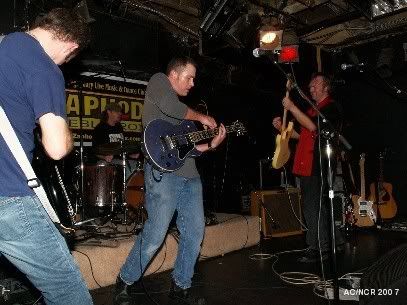 As for future shows they are "tossing around the idea of playing in the Ottawa region maybe a couple of times per year."