Castanets were birthed in Raymond Raposa's travels around the U.S. He recorded a bunch of songs and put them out self-released CD-Rs. Between then and now he's travelled from San Francisco to Brooklyn, NY, acquired a bunch of musicians to help him out and landed on Sufjan Stevens' Asthmatic Kitty label. Some of his band members are also in the Vanishing Voice, the outfit that helps out on some of James Toth's Wooden Wand recordings. Castanets' lineup changes with some frequency I'm told, and on this evening had absorbed a couple of Shapes and Sizes members to form an impromptu rhythm section.
I have little idea who's who, except that this is presumably Raymond.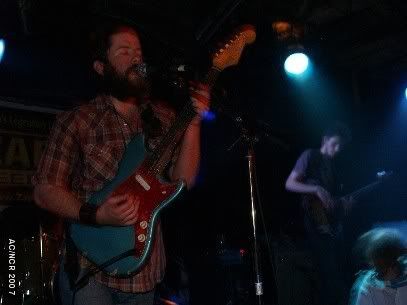 This may not be the most comfortable way to play keyboards.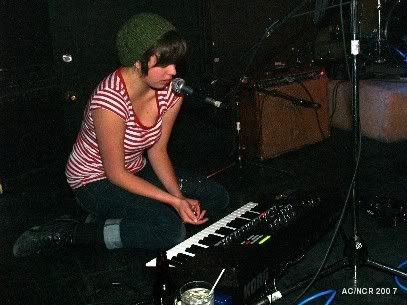 You can see the Shapes and Sizers on drums and bass. The guy in front - it can be non other than G. Lucas Crane of Vanishing Voice fame - was grabbing brightly painted tapes out of the box and looping and mixing them.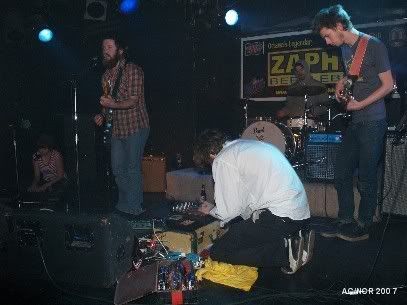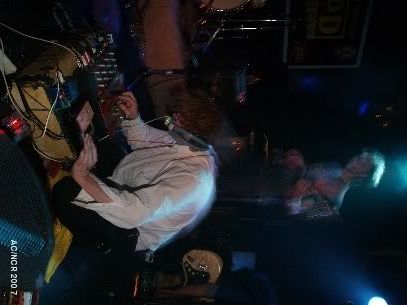 And Castanet No. 4 at right.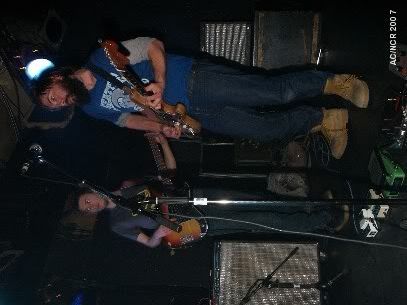 Sitting and singing along action!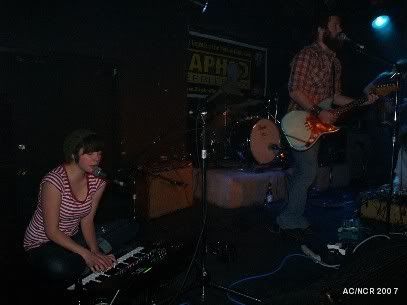 Crane trades the looping for tooting.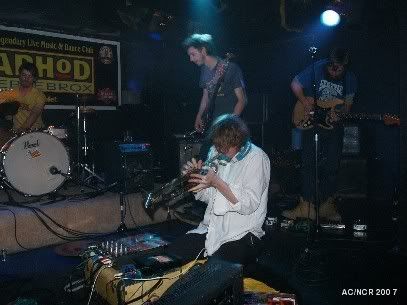 Shaking action!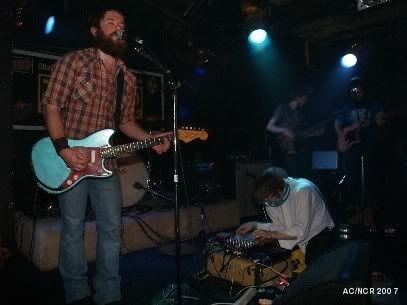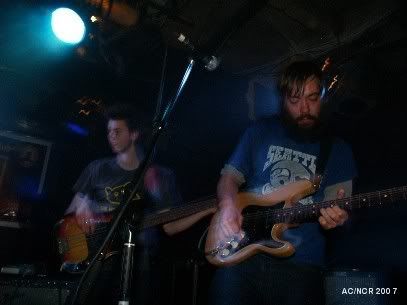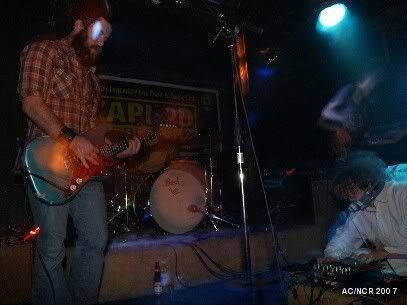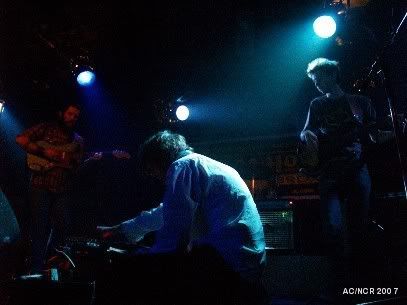 I didn't see any castanets actually being played. The audience was about what you'd expect for an unusual band on a Sunday night. Interesting show; next time I hope any local No Neck Blues Band, Sunburned Hand of the Man and Cerberus Shoal fans will see fit to attend.