March 30 I went to Zaphod Beeblebrox to see The Polytones and General Electrik, a band previously unknown to me. I have to say the last time I was so knocked out by a local band I hadn't heard anything from before is when I saw The John Henrys open for Elliott Brood. Like that band they have a brace of strong singers who turn in some effective harmonies. Although there aren't any brothers in this band, they made me think of the Everly Brothers and late-era Split Enz.
I was thinking some of these guys looked familiar, and indeed I have snapped guitarist Chris Thibedeau once before,
playing bass last August
for the Department of Foreign Affairs.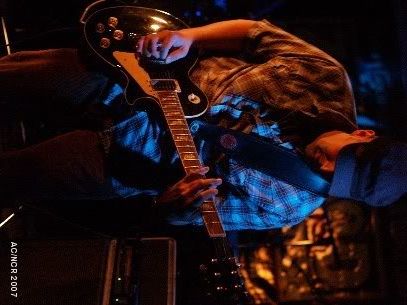 Donnie LeBlanc adds a few rootsy touches with his Gretsch.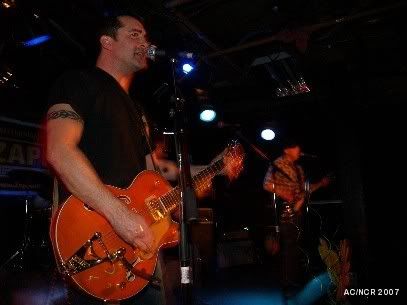 Bassist Mike Campbell can also be seen in the Steve Gardiner Band.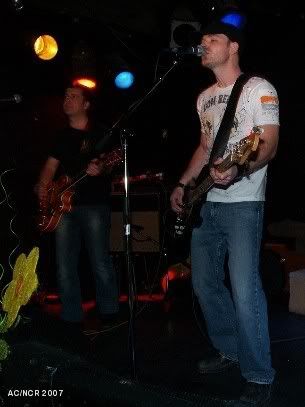 If Steven Jurgutis looks a bit blue, it's just the lighting.
Electrik action!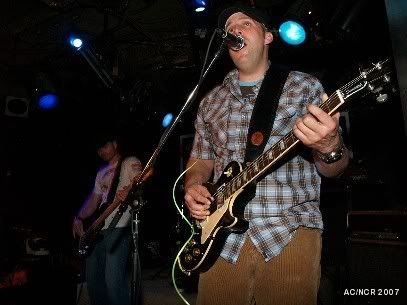 Rhythm section action!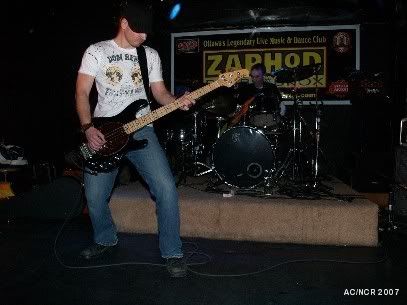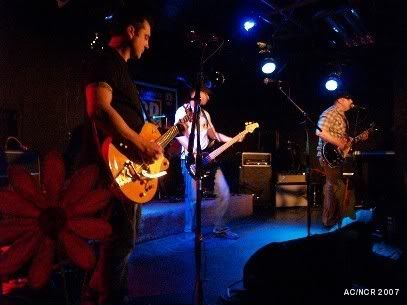 The whole lot!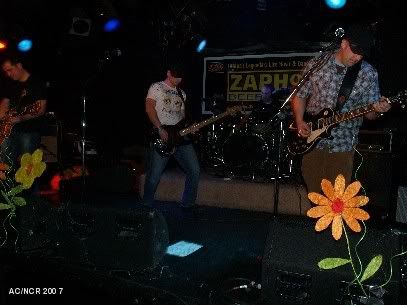 I look forward to hearing more.