Greg Ashley has cruised through town a few times before; I've been fortunate enough to see a couple of brilliant shows by the Texas-to-California psych dealer (it would've been three but for a bit of border trouble) with his regular band, The Gris Gris. This time around he came to Babylon as part of a "solo tour" - in actuality Ashley, frequent co-conspirator Brian Glaze and multi instrumentalist, Alan Harrison (it would've been four, but for a bit of border trouble). His previous shows have featured a lot of feed back and reverb. The Medicine Fuck Dream stuff was more folk than garage rock.
Greg started things off with a couple of folky numbers.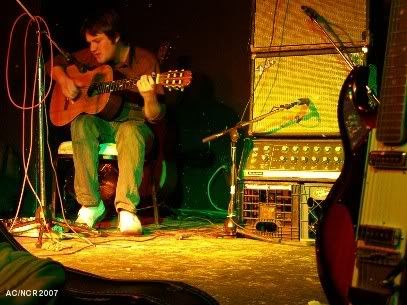 Alan also kicked in some piano and guitar (not to mention handling merch duties).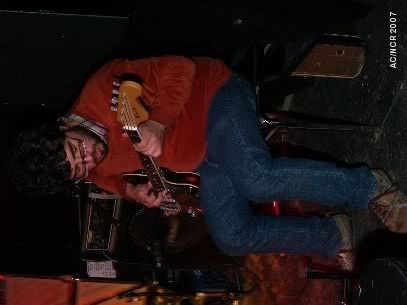 Brian Glaze chips in one of his own numbers.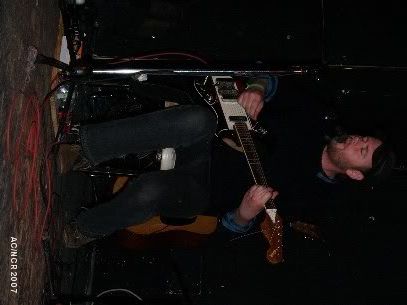 Greg multitasks.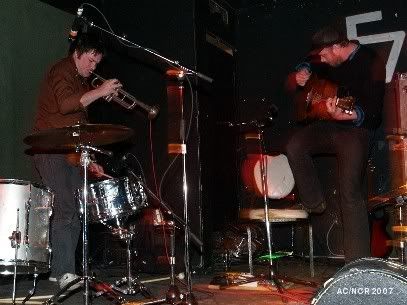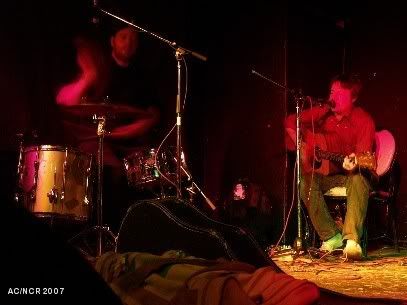 Tim Matthews of Mon Hum went on stage to help out on percussion during one of Brian's songs.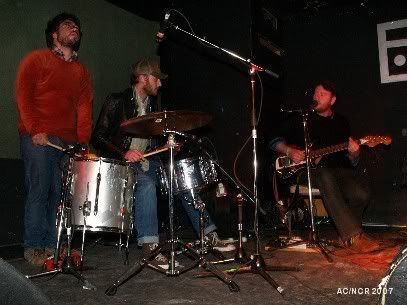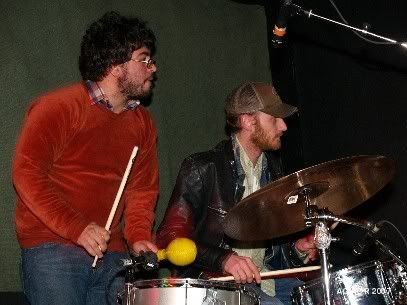 There's more than one way to play a bass guitar ...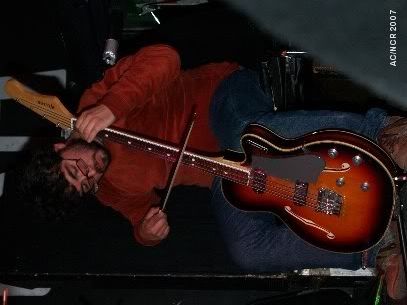 The whole lot - except for guitarist Nathan Dunn, grounded in New York due to some youthful indiscretion.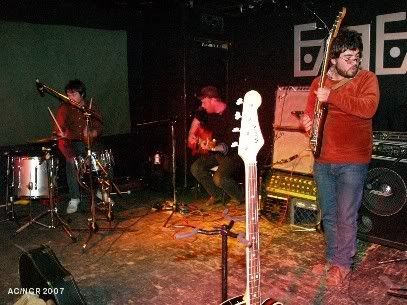 Greg and Brian trade off on drums and guitar.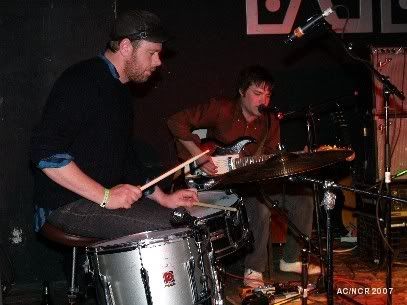 The Medicine Fuck Dream's drum was in somewhat dodgy shape, and required some intervention from a helpful audience member to stay upright.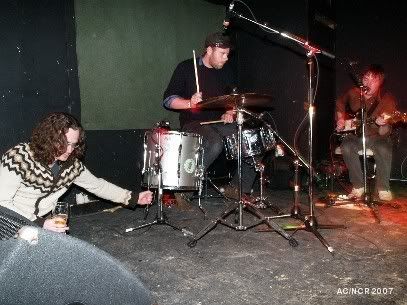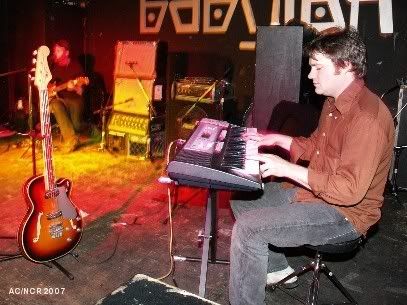 The encore was a couple of solo turns from Brian and Greg (aided by some onstage drinking - moral support, you know). "We're going to play some hippy-dippy stuff ... we're from the Bay area so that's how we roll" observed Brian.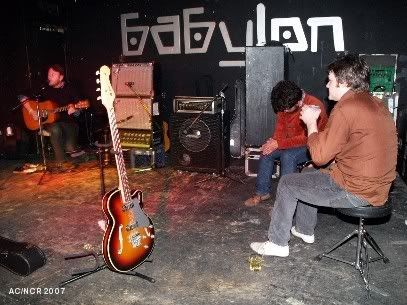 And so we leave you as we arrive ...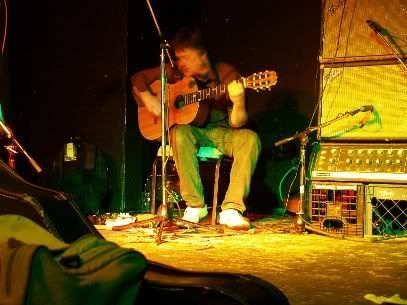 A lovely show (PS: There are a couple of other pictures on my Flickr account).