Back in February
I went to Babylon
to see For The Mathematics, F!ght F!ght F!ght, Sleeping Pilot and Elephantoms. Well, I arrived too late to see Elephantoms, but someone - Justin Gobeil of Sleeping Pilot, perhaps? - commented on the derring-do of Elephantoms' singer. That was about all I knew of the band when I went to End Hits to see them open for xbxrx, although I was willing to bet they'd be fast, frenzied and noisy. Any takers? I thought not.
And down goes the PA on the first song!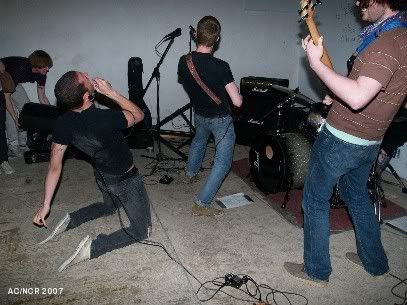 Here's the aforementioned singer, Kevin. He was indeed active, making several painful-looking flops onto his back. (Although guitarist Gary said he was actually a bit sedate at this performance in a post-show e-mail. Yipes.)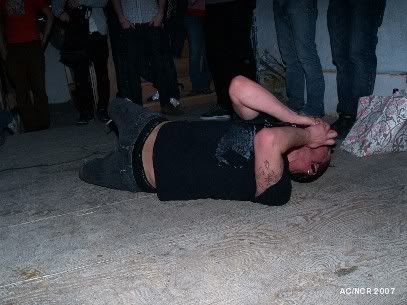 Drummer Mike - just another day at the office.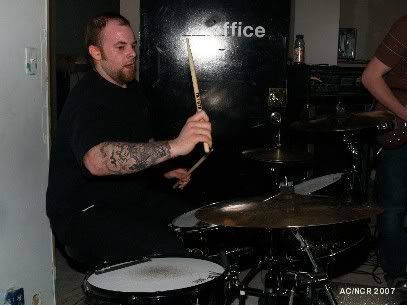 Gary yells.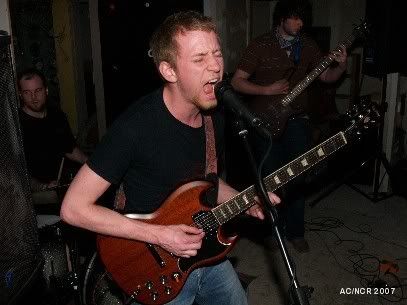 Unfortunately I failed to get a decent solo shot of bassist Matt. But then I recall my family motto: "Next time." Anyway here he is with Gary.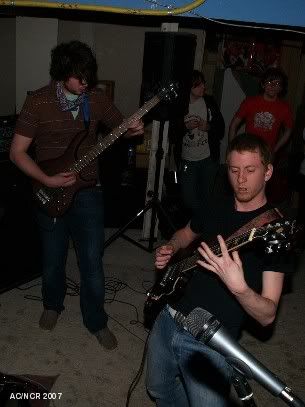 Elephantine action!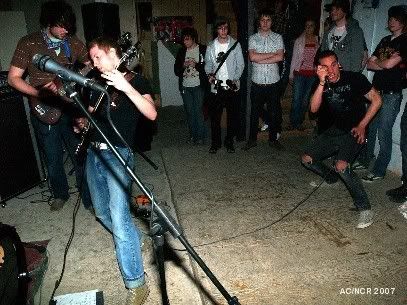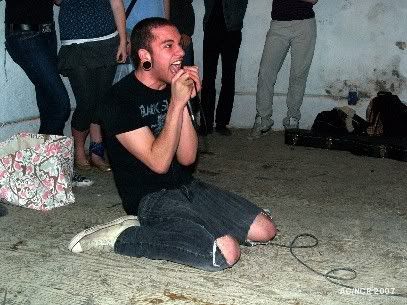 Kevin post flop!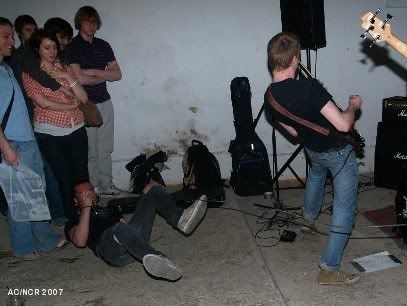 Some running about ...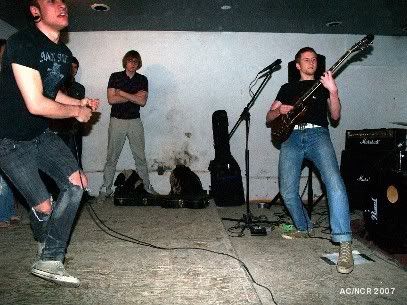 And some last-minute shouting from Gary.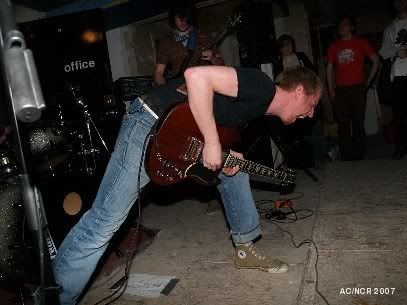 They'll be back in the basement, opening for Genghis Tron May 4; they'll also be at Zaphod's August 8.