Sunday wasn't just a lovely evening weather-wise, it was a swell night to catch some exciting music at Zaphod's (also Tim's Myth played). A good turnout for a Sunday show, considering headliner Dr. Dog aren't exactly a huge name in these parts (or most parts come to that, though they've attracted plenty of Internet affection).
F!ght F!ght F!ght sounded pretty raucous this evening.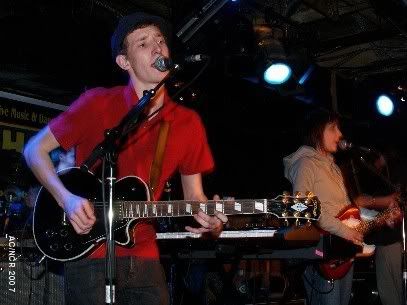 Tim's Myth: The crowd loved 'em, and they're obviously a talented bunch, but unfortunately for me those talents don't extend to making music I can find interesting. At least we can thank them for attracting a good chunk of the audience.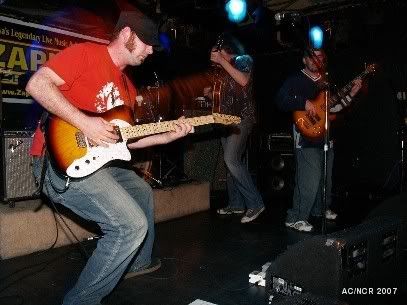 Dr. Dog love The Band and The Beatles (circa
Revolver
) about equally, and as far as I can tell never stopped bouncing around.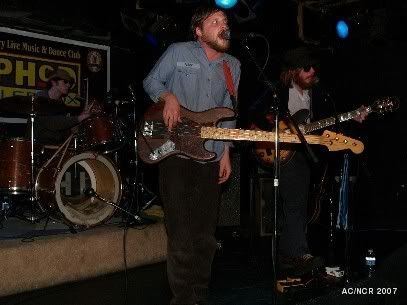 An energetic bunch who completely lived up to their reputation as a killer live act.