I headed off to Zaphod's yesterday under the firm impression that I was going to see The Golden Dogs and Two Koreas. This is because my brain only works about 25% of the time. In fact as the first act took the stage I realized the opener was, in fact, Golden Bulldozer. Not that there's anything wrong with that: I saw them
a while ago
at Zaphod's and I liked 'em them. I liked 'em now, too - hearty, full-throated Canrock.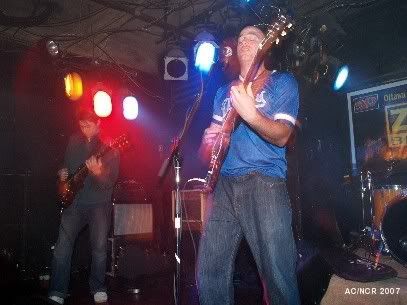 At least I got the Two Koreas bit right. I think they sound a bit like Jonathan Richman, had the Modern Lovers only listened to krautrock back in 1972.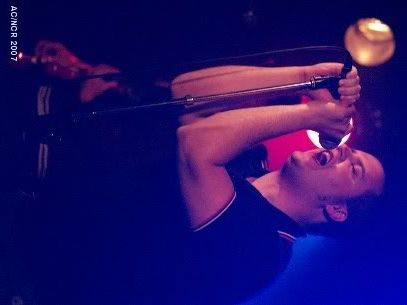 A very solid evening's entertainment.
Show reminder: The Bicycles and The Hi Lo Trons perform at Zaphod's.