Zaphod's once again hosted an evening of fine independent music. Actually, it was supposed to be something of an Asthmatic Kitty showcase, with Shapes and Sizes and Castanets performing. Books on Books was the opener; they zipped through a quick set, perhaps because they were breaking in a new drummer (not that I could tell - he did a swell job).
Ryan Neeb in the spotlight!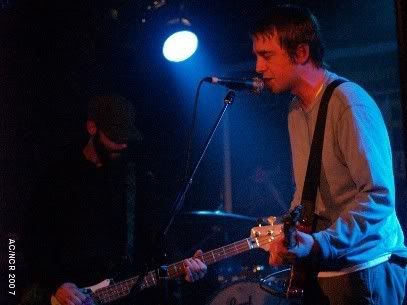 Ryan Hough in another spotlight!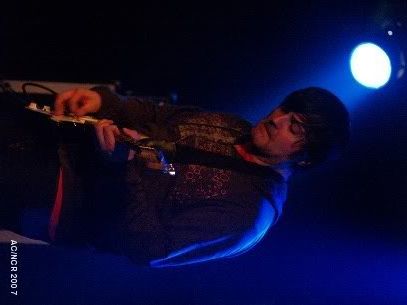 Scott in ... well you get the idea.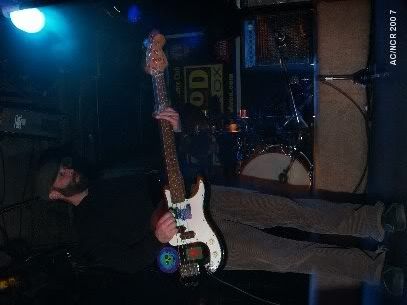 You know you've arrived in Ottawa as a percussionist when I get around to taking a horrible photo of you. This is Paul, the new chap.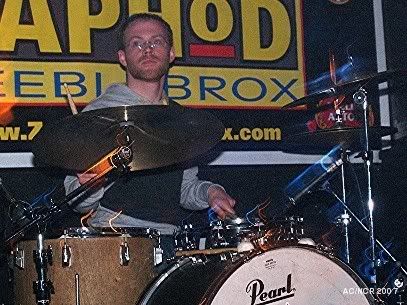 More literary and spotlit action!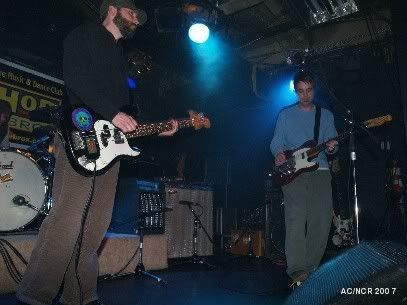 Fuzzy, two-headed action!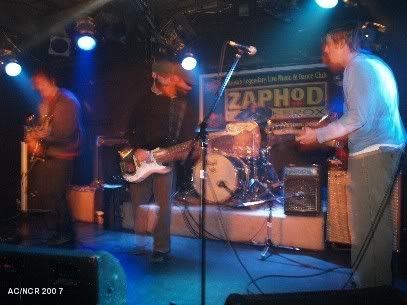 More Ryan!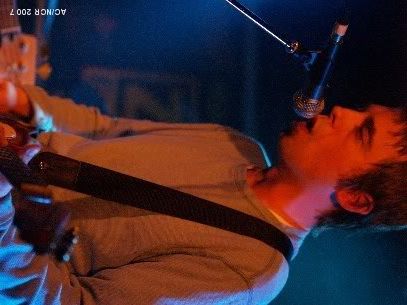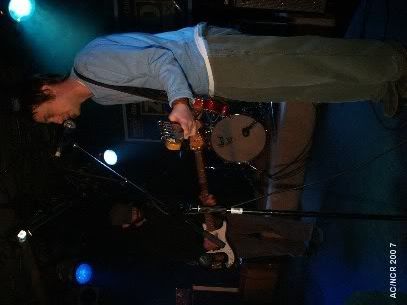 Ditto!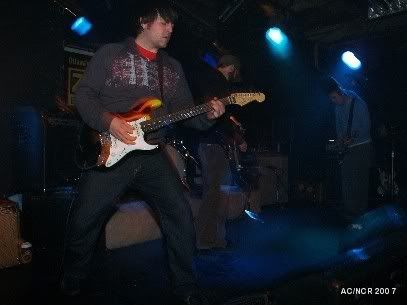 The whole lot!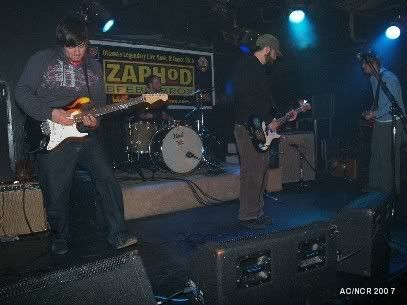 They're playing Zaphod's again in a few weeks' time (April 27, to be exact) opening for Rock Central Plaza.
Show reminder: Say Hi To Your Mom, Travel By Owl and Relief Maps perform at Zaphod Beeblebrox. Michael Weston King and Steve Fai play Irene's. Much hooting at the Black Sheep Inn with Carolyn Mark and guests Luther Wright, Jim Bryson and Jenny Whiteley; Kelly Joe Phelps is playing an afternoon show at the same place.