Just back from witnessing three very hot sets from City of 100 Spires, Acres and People for Audio. I've seen all three bands before, Acres and People for Audio seemed much louder this time around. Not surprising in the latter case since Zaphod's sound system is a bit heftier than Irene's.
This performance by City of 100 Spires emphasized restraint on this occasion - perhaps because a new member leaves everyone else less room to run around ...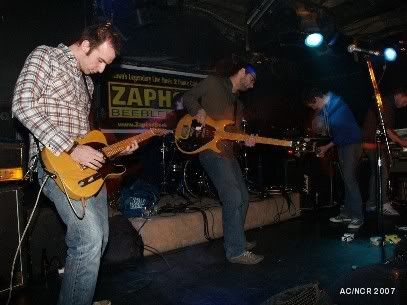 Acres rocked out - they'll be playing Zaphod's again in a month or so when they release their CD.
Last time around
I described People for Audio's sound as cinematic and melancholy. They certainly turned up the volume this time around, although there were a few of meditative sections as well.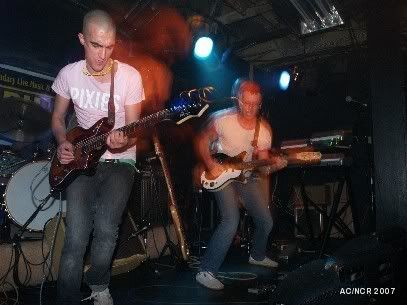 A cool show on a balmy night. And once again you'll have to tune in later if you want to see the rest of the band.