I've been scratching my head for the last 24 hours trying to think of who Golden Bulldozer remind me of. As I was cycling home at midnight it hit me that vocalist Ryan Greenacresounded a bit like The Screaming Trees' Mark Lanegan. Then I threw on
Sweet Oblivion
and decided even "a bit" wasn't right; Lanegan is far huskier. However, there are some sonic similarities to the whole Seattle sound and the comparison isn't miles away. There may - I emphasize may - have been a lineup change in the past year. I await clarification in the matter ...
New drummer? Honestly, I can't tell. (EDIT: It is - James Diak is his name).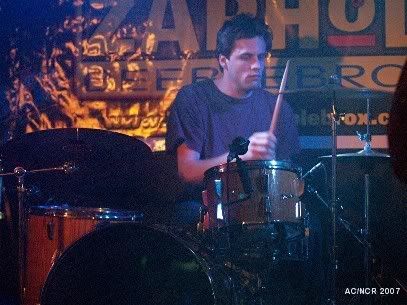 I do remember guitarist Allan Bradley ... and his relatively small amp.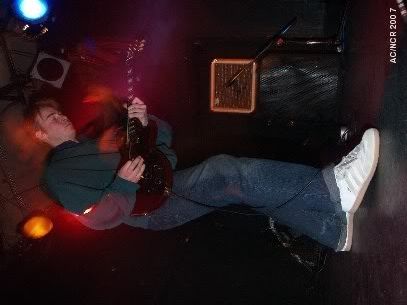 I'm not sure if this is Jay Schiller with a haircut or not (EDIT: It is).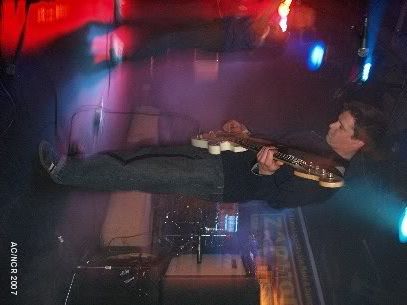 Ar least I can be certain this is Ryan Greenacre.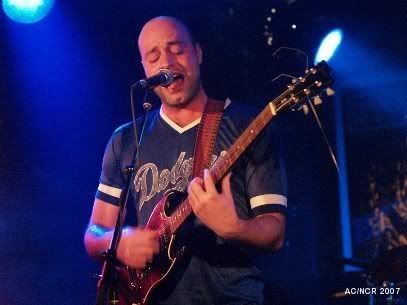 There was some serious string breakage going on.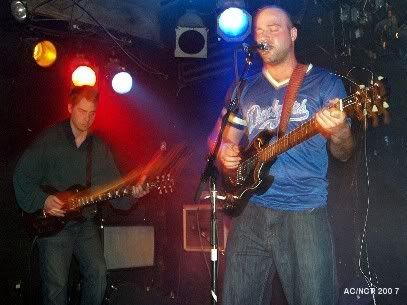 The view from stage left.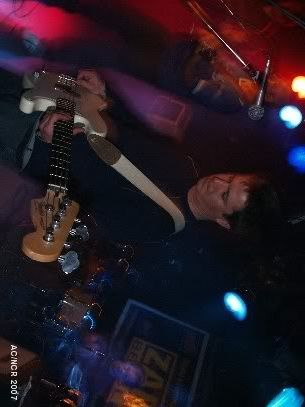 Bulldozer action!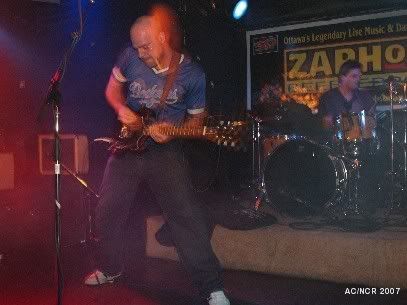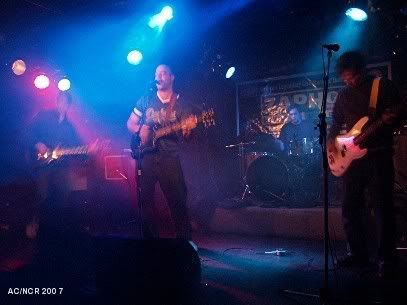 A successfully executed but unsuccessfully captured rock jump.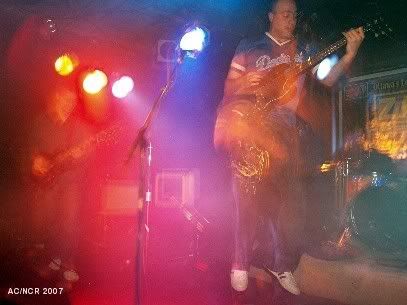 The whole lot!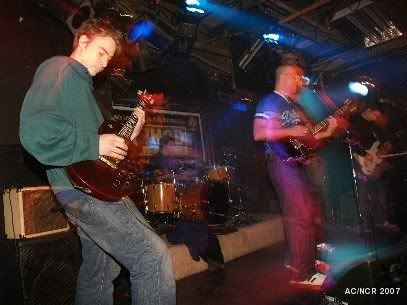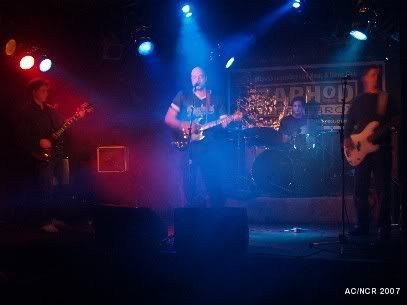 Regardless of who they sound like, it was a good show.