I was going to start this post by whining about Monday's icky weather, but after looking out the window this morning I think I'll just shut my yap and hope we don't get hit by a tornado today. Anyway, whether you want to blame the weather, Interpol or the fact it was Sunday, Sadie Hell's primary audience was the band they were opening for and a couple of photographers (me being one of them). Pity, because it was kicking set from the trio.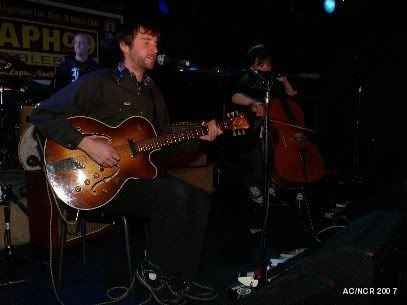 I took a few slow, sans-flash shots that turned out nicely. The beam that splits the stage at Zaphod's is actually quite convenient to prop your camera against for stability.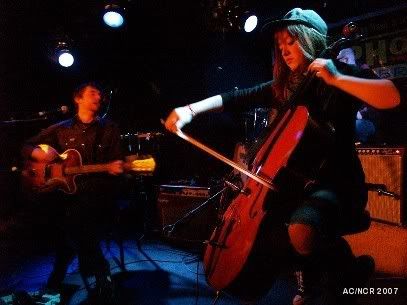 Ben asks the audience to move in "We really just need one of you ..."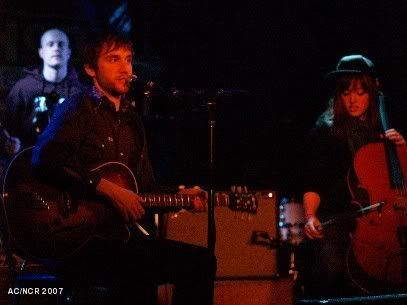 Sean Laframboise once again occupied the drummer's chair.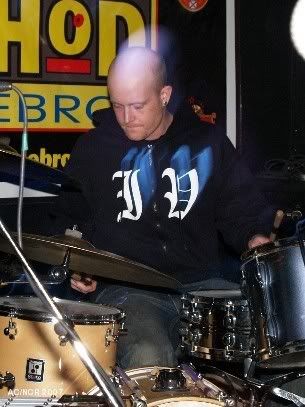 Yelling Ben!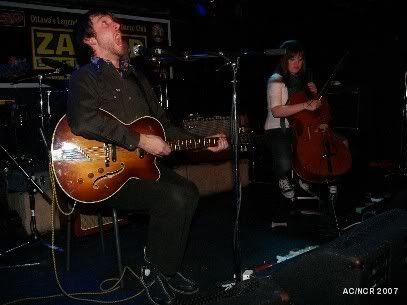 Non-yelling Ben.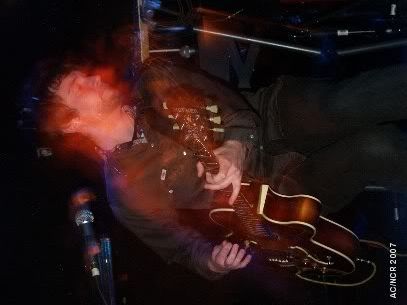 Ben "Are you laughing at me?" Cindy: "Yes."
The whole lot.
One more yell! With extra Sean.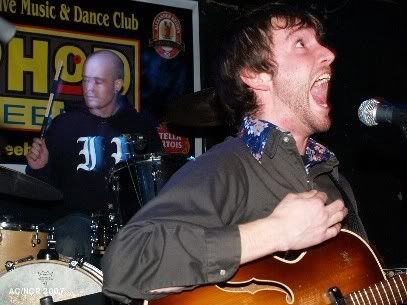 There was also some baying, howling, and singing about wet dreams.