Just back from seeing The Books at Babylon. I hadn't heard anything from them (or their opening act, Kranky recording artist Greg Davis) prior to this gig. Davis' stuff is definitely in line with my musical tastes (there was a time when I bought just about everything Kranky put out). I like The Books quite a bit as well: An intriguing combination of found sound, acoustic music and audio-video collage.
Davis had a sitdown in front of the stage for some monkish electro-drone.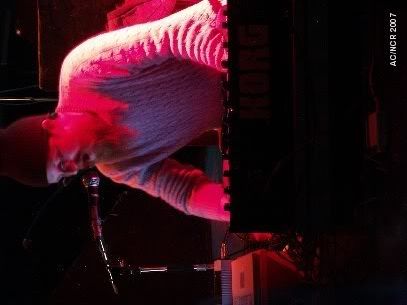 The Books: Nick Zammuto and Paul de Jong.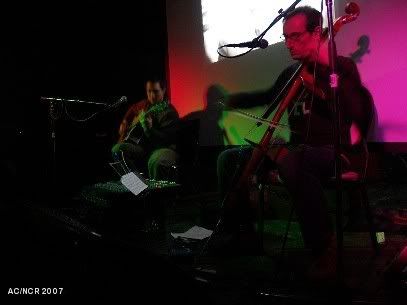 Good crowd too, despite the pull of Final Fantasy over the river. I'll be posting a few pictures on Flickr shortly as well (and more here over the weekend).