Toronto's Two Koreas would probably fit well enough on a bill with fellow Torontonians controller.controller (assuming the latter weren't defunct, of course) or the sundry other bands pursuing the spikier side of New Wave and art punk. They cite Wire, Fall and Swell Maps, who are a personal fave of mine ... they did a creditable cover of
Helicopter Spies
.
Vocalist Stuart Berman in blue.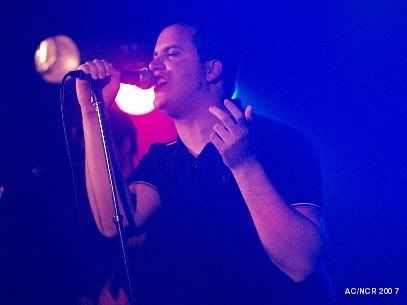 Guitarist Kieran Grant steps on it.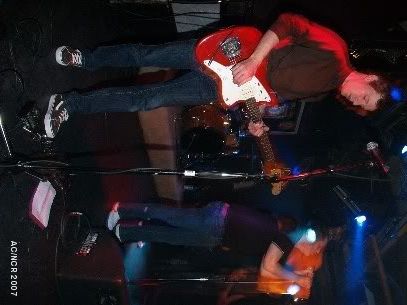 Jason Anderson on keyboard duties.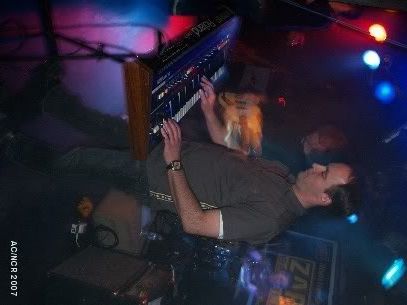 Ian Worang was last in town pulling
double duty
with Uncut and The Diableros.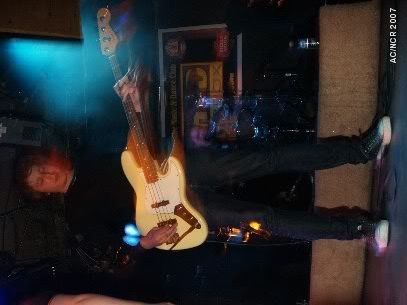 Motorik drummer David Gee.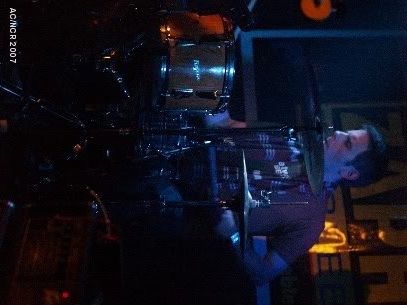 The whole lot!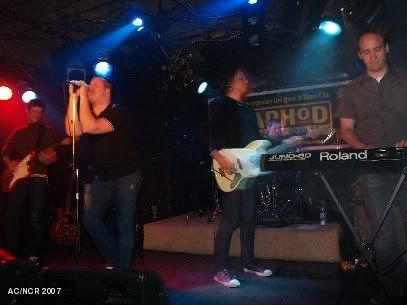 Dual Korean action!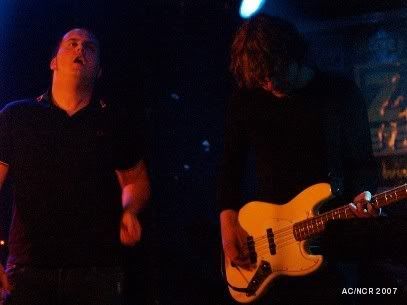 Somewhat smokey rhythm section action!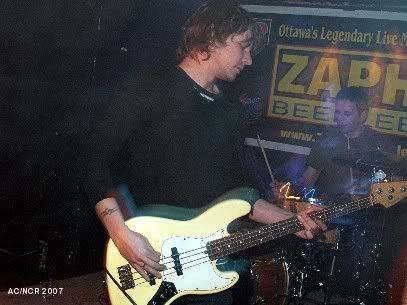 Singalong action!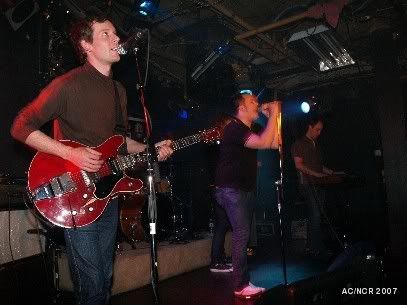 Stuart jumps onto the dancefloor for one of two runarounds that evening.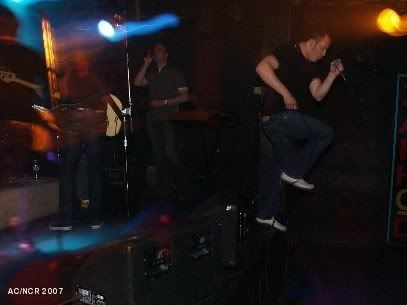 Well, there was space.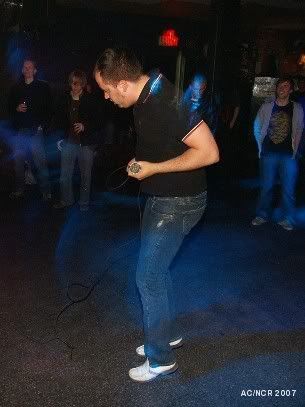 Big finish!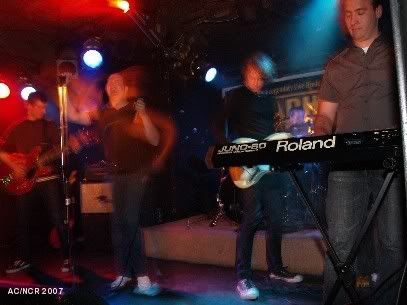 Entertaining, if not revelatory.