I had today off, which means that instead of arriving an hour too late for The Sick Fits CD and LP release show, I arrived an hour too early. Those Anberlin kids must have taken their time clearing out or something.
The Diemonds are a hard-rock combo from Toronto; they through a cover of The Stooges
No Fun
into their set.
Next up, The Sick Fits, who brought a plenitude of special guests with them (okay, three).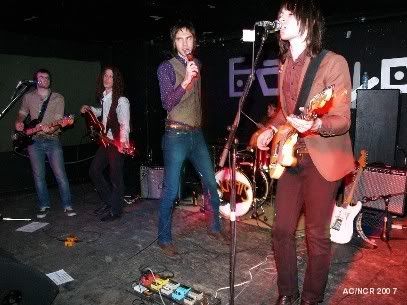 More later ...