It was tough choosing between Camp Radio's LP release show and The Setbacks' but in the end I plumped for the band I had seen less of lately and headed off to The Dominion to catch them and their two openers:
Garaga
, of whom I knew naught, and Tokyo Sex Whale, who I saw play a brief set at Babylon months before. It was a work night so I only caught the tail end of their set. It's cool hard rocking fuzz stuff from a bunch of local music vets. I believe this was their first show.
Jeff from Harshey sings; Shawn "Jam" Hill of Mighty Eagle Band et al. plays guitar, with Colin from Werbo on bass ... I think I've seen drummer Rob about too, but I can't place him.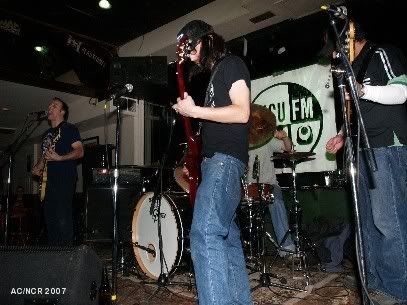 More Jeff!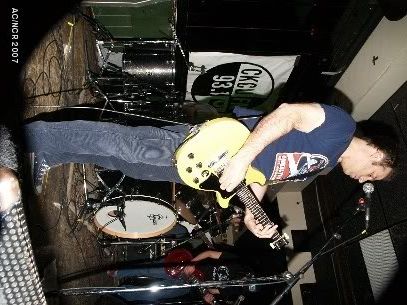 More Rob and Maji!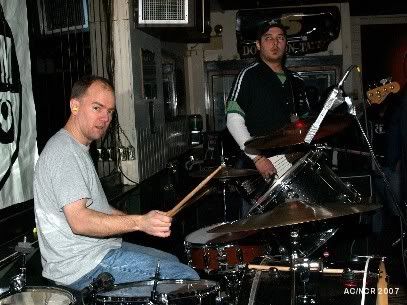 Garagaction!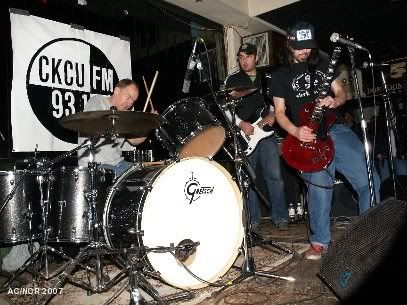 Since I only saw two songs I'll say no more (except the photos kind of suck).