Tokyo Sex Whale sound like Kyuss, or perhaps Bottom - at any rate, they're definitely working on the desert rock tip. I only had a brief chance to hear them when I
caught them at Babylon
in early October. This time around their growly lady singer Julia Loan contributed far more in the way of vocals.
Yogi Granger and J.P. Sadek are of course familiar to all discriminating Ottawa rock fans from their work in Ukrainia, The Double Pumpers, Dead City Rebels and Long Timers.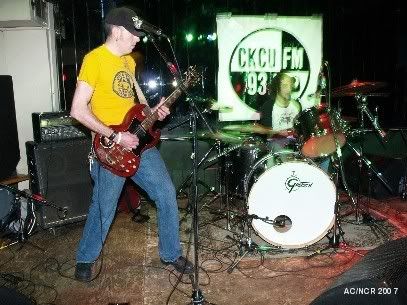 Yogi will be onstage again tonight at Zaphod's playing the drums in The Double Pumpers.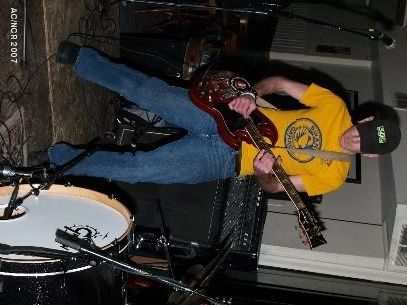 Julia from low down.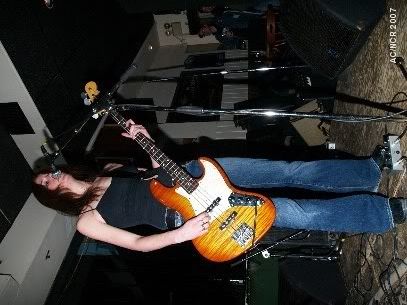 Rhythm section action!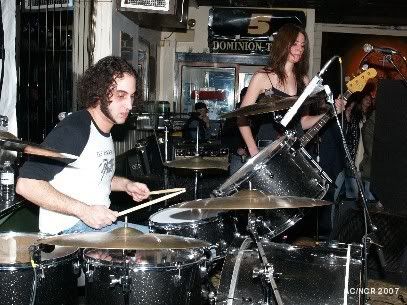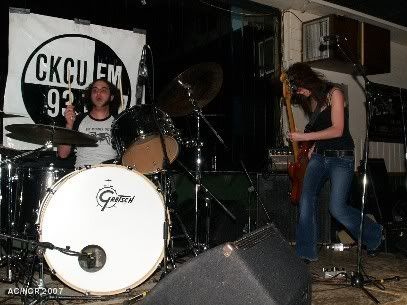 The whole lot!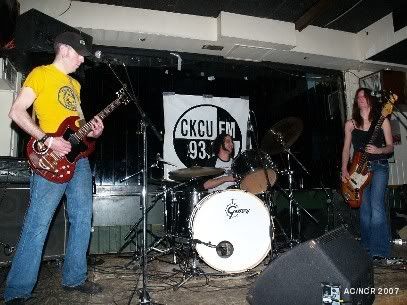 They rocked far harder than my pictures indicate.