Last Friday was another two-in-one deal. I started the evening at End Hits. Good2Go and Quick Fix played a multi-generational set to a lively audience mostly composed of contemporaries of the younger band. As Miss Maureen noted while performing a cover of Eddie Cooley's
Fever
, just about everyone except me postdated the song (although since it's 50 years old, I'd guess that goes for everyone in the room).
Gilles is looking pretty chipper for a guy who savaged his foot unloading the van prior to the show.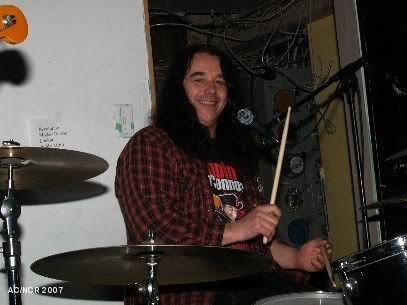 Christian must have left the sweatbands at home.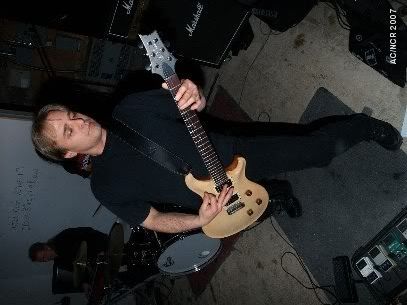 The whole lot!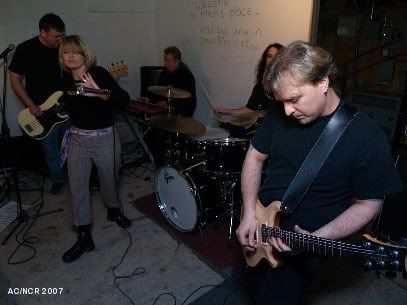 Once again Glen chips in some keyboards.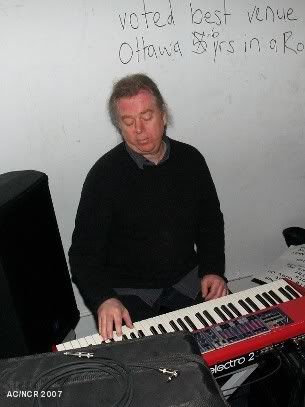 Rhythm section and singalong action!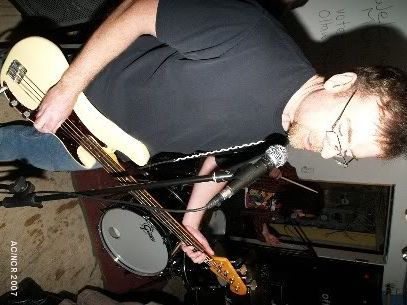 Assorted rock action!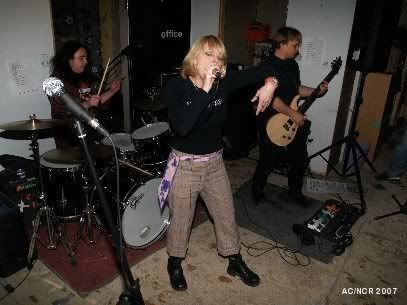 Big finish!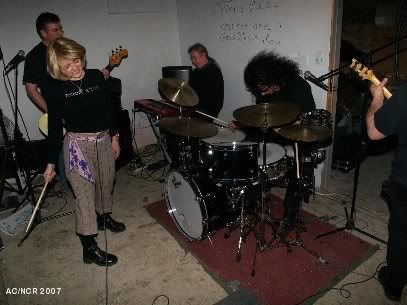 Maureen shows off the band's merch in the store above - and they even have their own separator! Fame at last!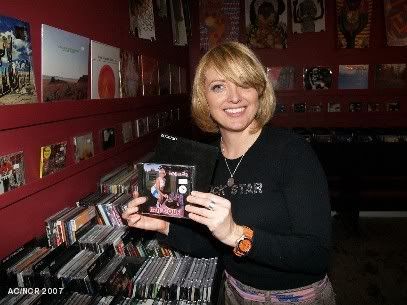 Their next show is March 3 at Zaphod's.