Vancouver's Pride Tiger rolled through town a little while back, and their Thin-Lizzy-loving boogie rock found an ideal pair of local openers in The Mighty Eagle Band and The Double Pumpers. I caught the lion's share of The Might Eagle Band's set. They're sounding better than ever with Pirate/Bandita Scott Terry on second guitar.
Scott puts on a happy face. No doubt I'll see him and Joey (at back) in 10 days when they open for White Cowbell Oklahoma as part of The Fucking Machines.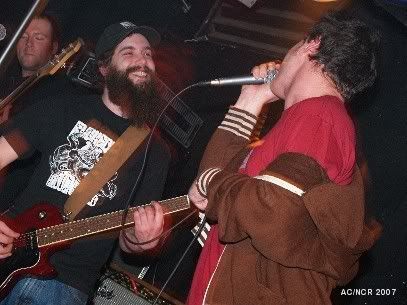 More Joey!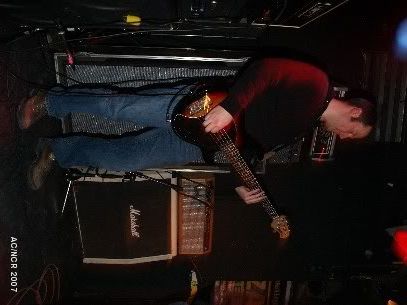 Shawn and Adam.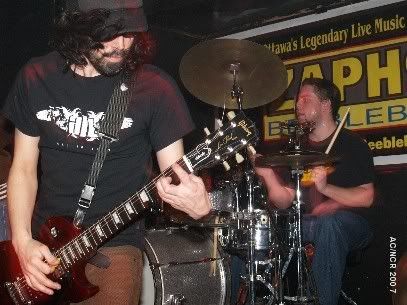 And more rock action with Neal and Shawn.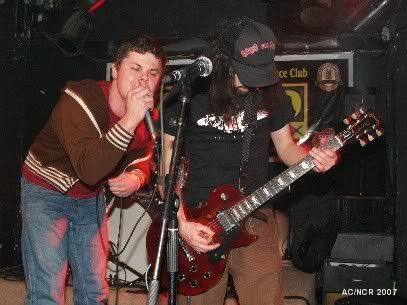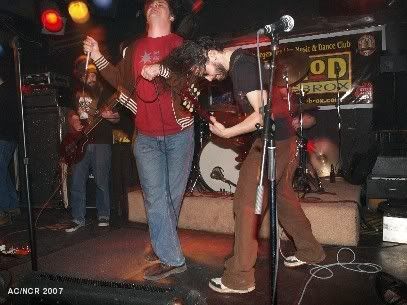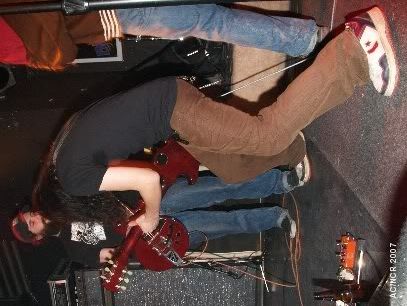 Mighty solid.