When did I last see a band with a singing drummer grace the stage of Zaphod's? It was probably The Grip Weeds, when they toured up here as part of a Rainbow Quartz showcase a few months before I started taking photos (another one of the bands on the bill was The Asteroid No. 4, a few months before releasing their first foray into the world of California-style country rock, which brought them to Bumper's for the first show I shot). Where was I? Oh yes, singing drummers.
Pride Tiger
has one - just like Sir Lord Baltimore, a band whose name they dropped during their set; like Speed, Glue and Shinki, another 19070s rock behemoth, and like Dixie Witch, a current contender which probably has some of the same records in their collection. In terms of guitar tone , they share an uncommon similarity to Thin Lizzy. The band itself includes three members of Three Inches of Blood (including founding guitar-wielders Sunny Dahk and Bob Froese and the aforementioned singing drummer, Mattski Wood) and one guy from S.T.R.E.E.T.S. - bassist Mike Payette.
Bob from down low.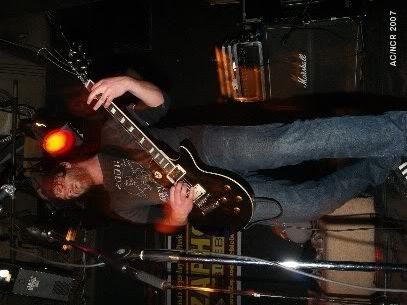 Sunny with sunburst Les Paul clone.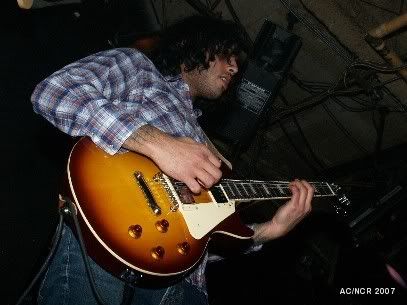 Singing drummer action!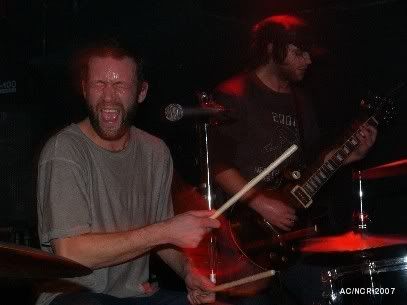 Backup singing bassist action!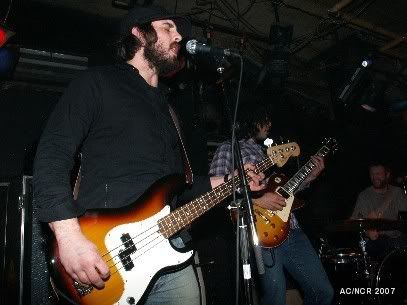 Feline action!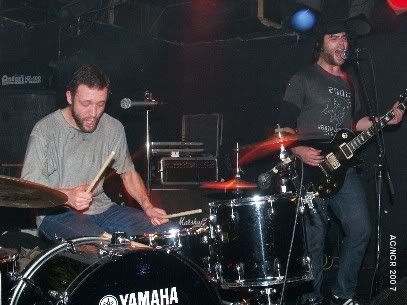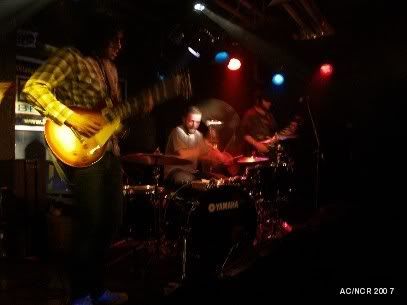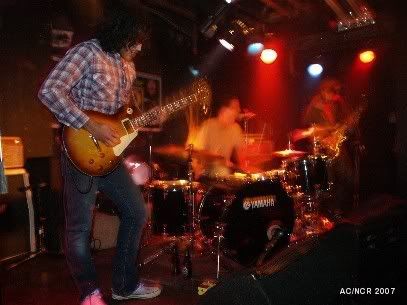 The whole lot!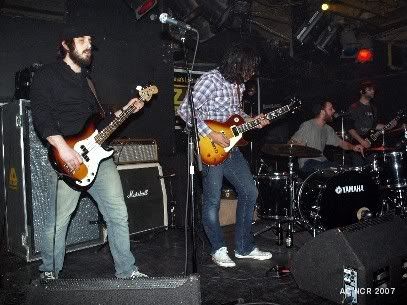 We may hear from them again soon - they've got a couple of Ontario shows lined up for March.