I worked Valentine's Day, so by the time I got to Babylon for their Valentine's Day show Death March Volunteers and Elephantoms had come and gone and
Sleeping Pilot
had just started off their action-packed set. They attracted a decent-sized crowd (considering the cold and the day of the week) which was also quite enthusiastic.
The whole lot in action!
Mike Bond makes a run for it.
Pat lookin' mighty fiery. Somebody brought some extra lights which added considerably to the photos.
As usual for Sleeping Pilot, there was a lot of laying down on the job, in this case by Justin.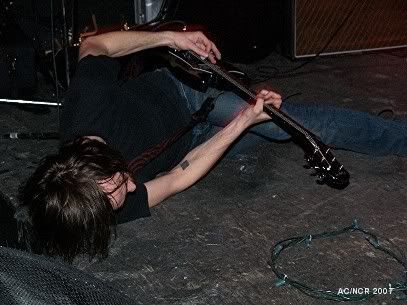 Alex rocks the dreads.
Scott rocks the dead.
More laying about action!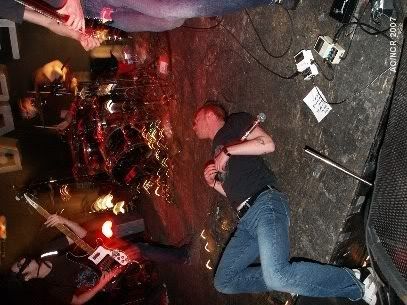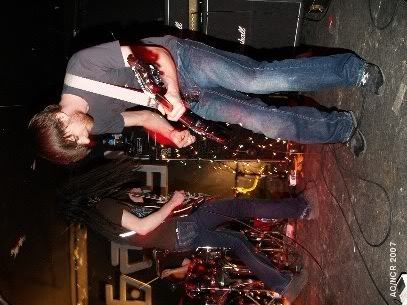 Pilot action!
Big finish!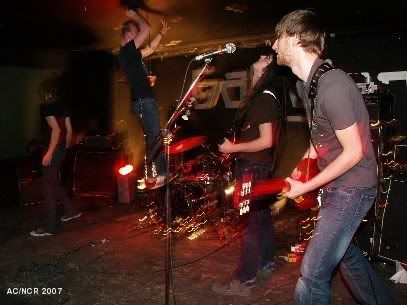 Lots of fun; I also finally got around to buying their excellent album
Panic Sex
.