Teenage rockers
Quick Fix
followed Good2Go with their own polymorphous screamy rock. Once upon a time they were Quick Fixxx. They dropped a few Xs, presumably to avoid the wrong impression.
Singer Kyle Cullum is an active lad; guitarist Niko Mantha is of course the son of Good2Go drummer Gilles Mantha.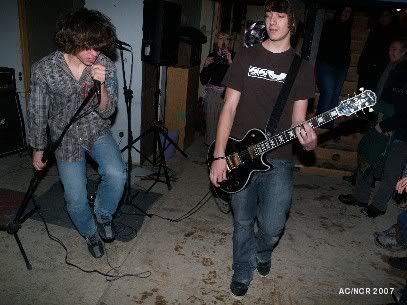 Drummer Victoria Watson rocks the stripes.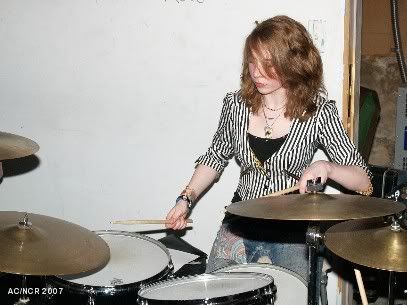 Rhythm section action! With Dylan Bourdeau on bass.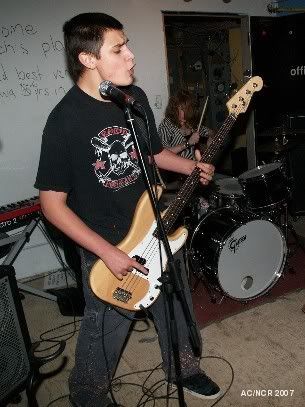 Shoutalong action!
Assorted rock action!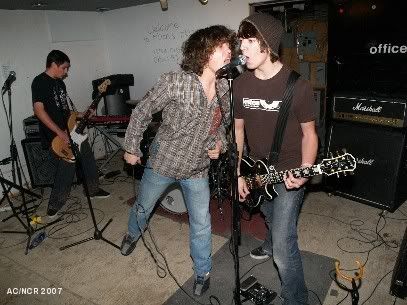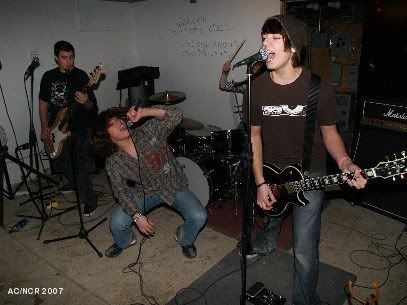 The whole lot, plus some serious bending.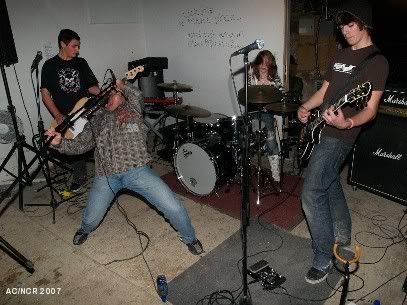 Their next show is Feb. 24 at the Capital Music Hall.