Besnard Lakes paid a visit to Ottawa in advance of the release of their sophomore full-length. Their opening act was a local "collective"
Amos The Transparent
. The band was formed by former members of Keep Yourself Good Company, a local group noted for its affection for Radiohead. The centre of the Transparent collective is local songwriter Jonathan Chandler, and it features a number of experienced local musos. They sound a bit like Elliott Smith with a bigger band – their performance was really excellent and hopefully will lead to attention outside the city limits.
Mr. Chandler.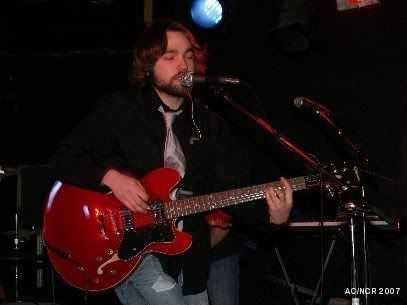 I last saw Kelsey McNulty in My Dad vs. Yours.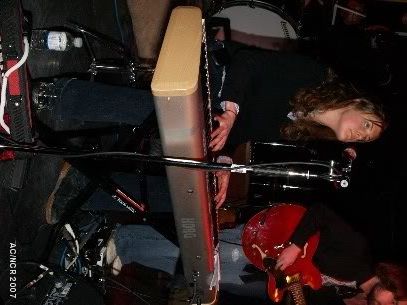 Steve Bragg and Cam McLellan on six strings and four. I just couldn't snap a decent picture of Cam without a headstock getting in the way.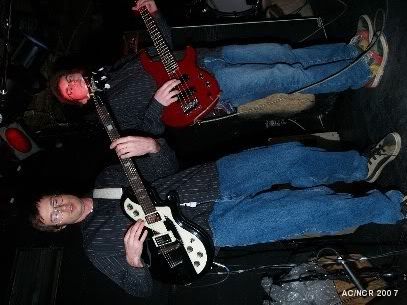 Fellow Keeper Chris Wilson.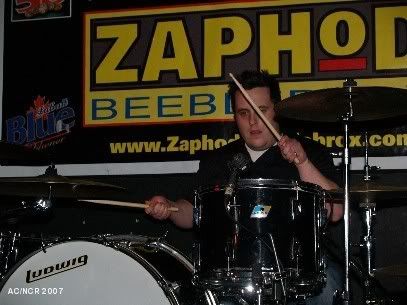 Mark Hyne does everything else: Guitar, keys, percussion, trombone.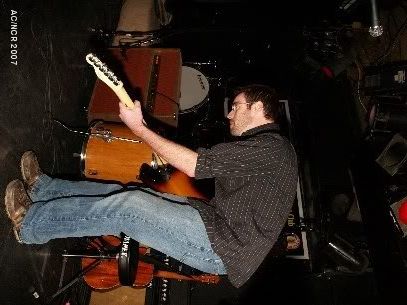 See? (And you can just see Kelsey on the second drum).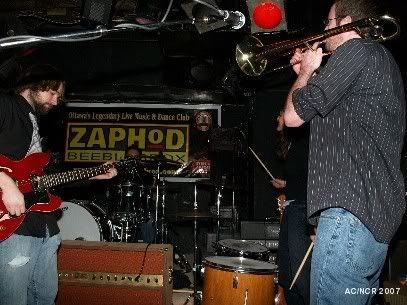 The audience was invited to snap. stomp and clap along to one number.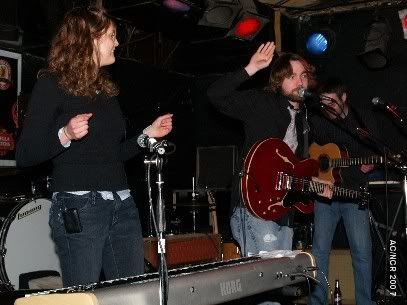 Kelsey prepares for some karate-chop style handclapping.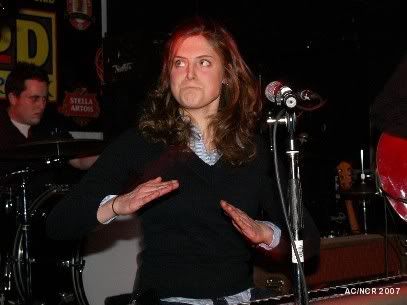 Percussion action!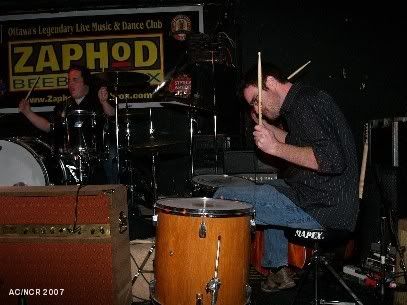 Singalong action with Kelsey and Chandler.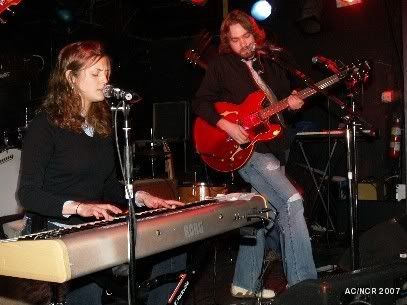 More singalong action!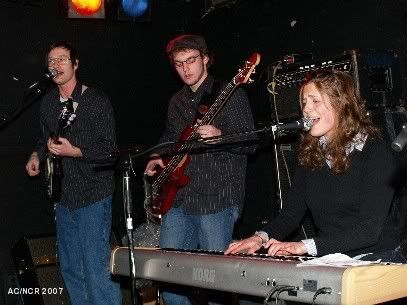 More keyboard along action!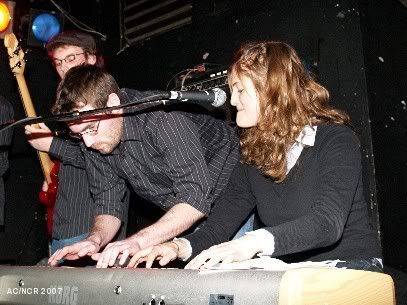 The whole lot!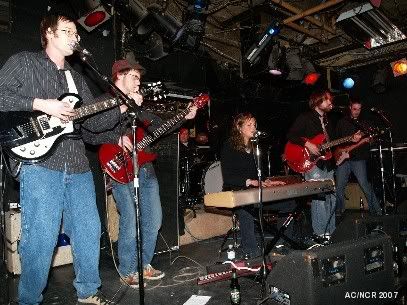 The whole lot, sans flash!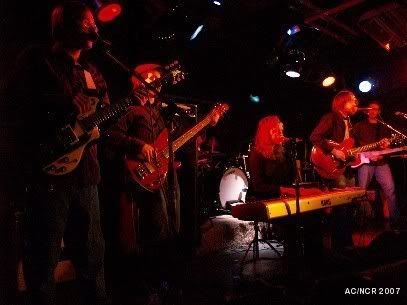 All this and matching shirts, too. Ottawa singer-songwriter Ana Miura is also in the band but wasn't on site on this occasion.