I'd say that
The Dirty Projectors
were the wild card in the Grizzly Bear show lineup, if only Crush Buildings hadn't been on the bill. As for the band, Projectors mainstay Dave Longstreth has been described as one of the most individual songwriters around, and his band certainly has few precedents (the only one I could think of was Canada's similarly singular Bob Wiseman, who also has a strident warble and occasionally rabble-rousing lyrical taste). Longstreth's music seems to draw from Afropop – the high-pitched, brittle licks played by him and guitarist Amber Coffman sound like the thumb piano riffs transferred to guitar that are the hallmarks of the style. While the melodies were occasionally weird and angular, the band's rhythms held it all together and went over very well the audience.
Projector-in-chief Dave.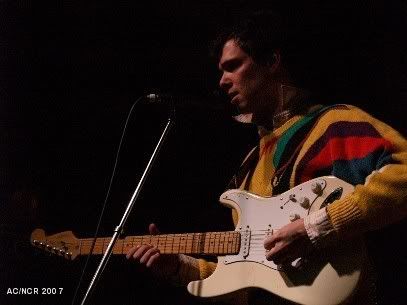 Co-guitarist and backing singer Amber.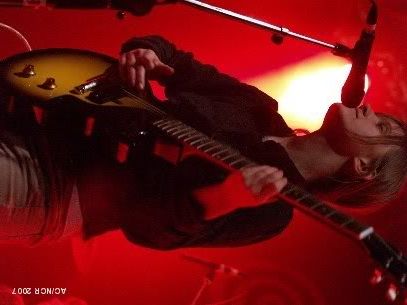 Bassist Angel Deradoorian.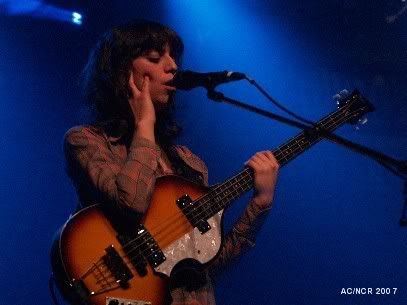 Brian Mcomber on the skins.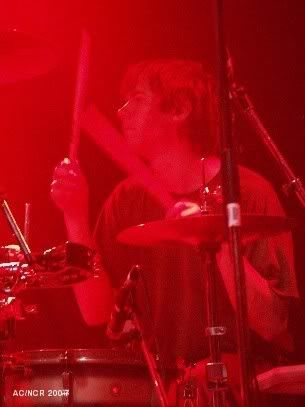 Dirty action!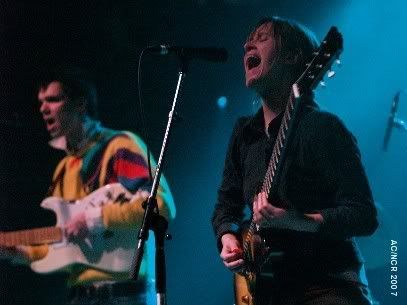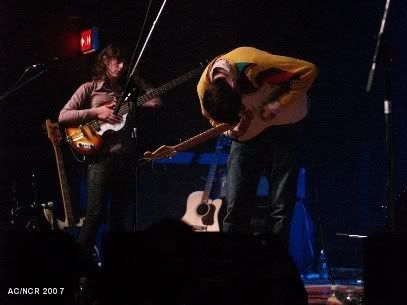 They're currently on tour with Hella; they're just that versatile an outfit