When I got to Zaphod's a couple of Saturdays ago someone was already strumming away. I don't recall Nathan Hunter's name on any of the listings, but it was he, taking a journeyman turn on stage despite a broken finger. I only caught a couple of tunes (one aided by Eric Vieweg's piano player J.J. Ipsen) but what I heard sounded good.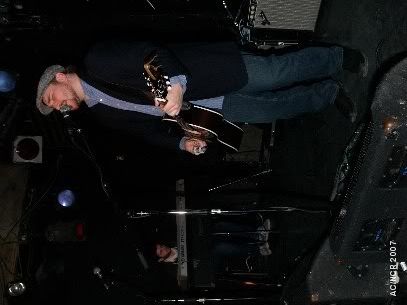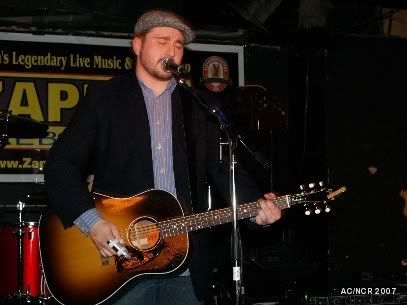 Next up, Crowded Skies, and some robust country rock action, including a cover of Neil Young's
Ohio
. The lead guitar certainly sounded fuzzier than usual for this sort of thing.
Guitarist Jeremy Brisebois. Not shown: Extra fuzz.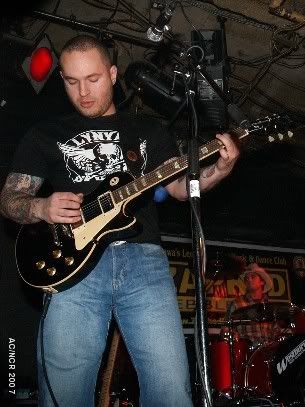 John Trude in the red.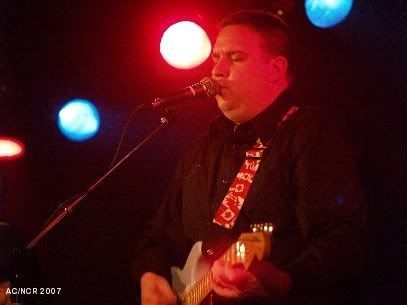 Drummer Jordan Potechin, with appropriate headgear.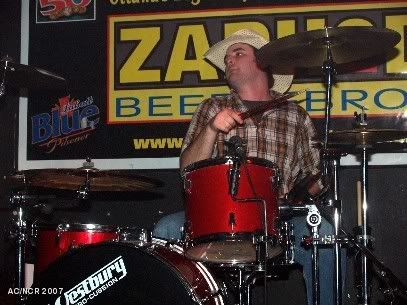 Bassist Sebastien Dupont of F!ght F!ght F!ght fame.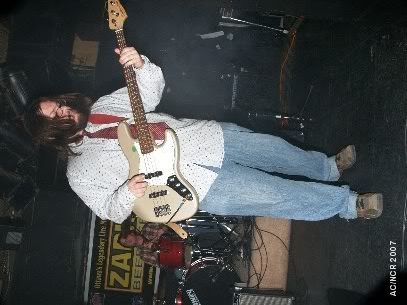 Crowded action!
Singalong action!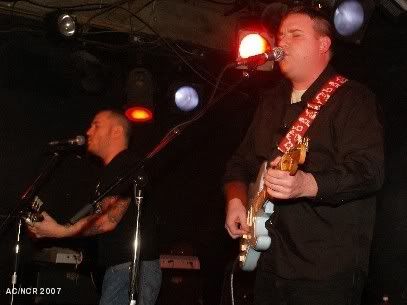 The whole lot!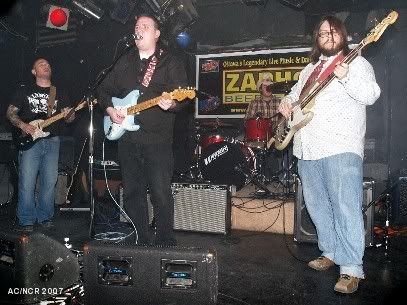 The band's next show is at Babylon with Violet Lyal and Casey Comeau and the Centretown Wilderness Club.