The last time I caught Kiss Me Deadly, back in December 2006, they put on a great show as a quartet. Their show was also pretty fine this time around, but it's hard to match your earlier stage action when you've shed two of your members and leave your skintight scarlet jumpsuit at home. It must also be noted that last time the Deadlies had been on the road for weeks, while this time they had just weathered an unpleasant border crossing (they now make their home in Burlington, Vermont) and were debuting their new stage setup. Their music has taken a turn for the dancier. They also seem to be mulling a name-change, since they're travelling as Kiss Me Deadly ... or Condor.
Having to show off your moves behind a keyboard and mixing board isn't all that swell either.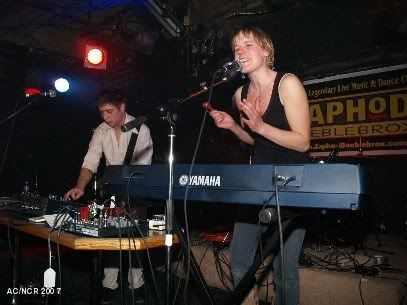 Most of my photos of KMD stunk, but this one of Adam turned out quite nicely.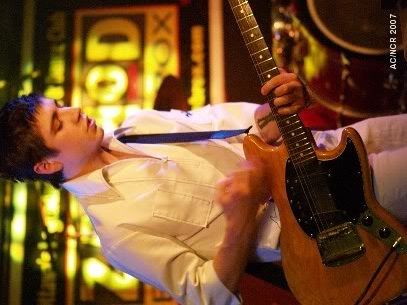 This one of Emily turned out not so nice.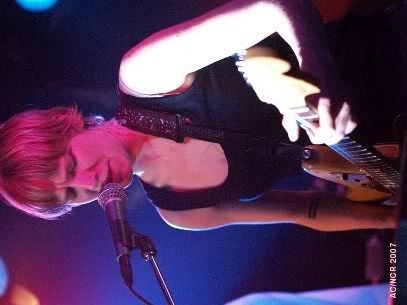 Deadly action!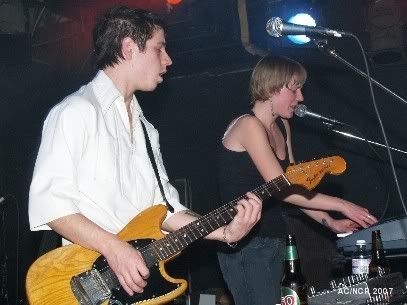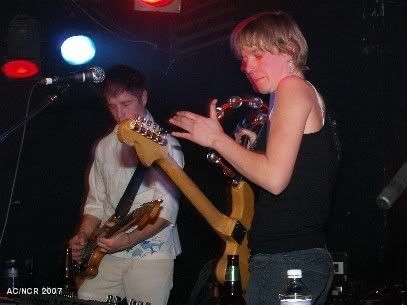 Things improved somewhat after the keyboard was set aside.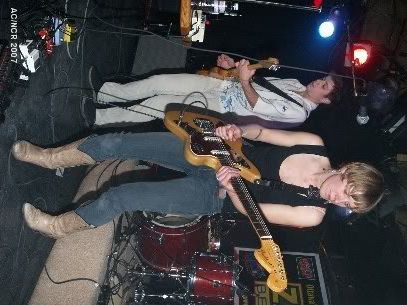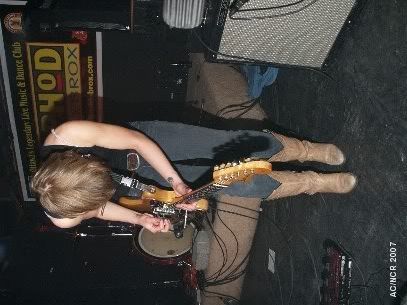 It was a good show, though I got the impression the audience was happier with it than the band.